Sometimes people disappear off of our genealogy radar and we wonder what may have happened to them.
Old newspapers are a great way to discover clues as to where they went.
Looking through the Alton Evening Telegraph over a number of years, I found many mentions of Philip Thornton visiting his Alton family from New York City.  I never would have thought of looking for him there.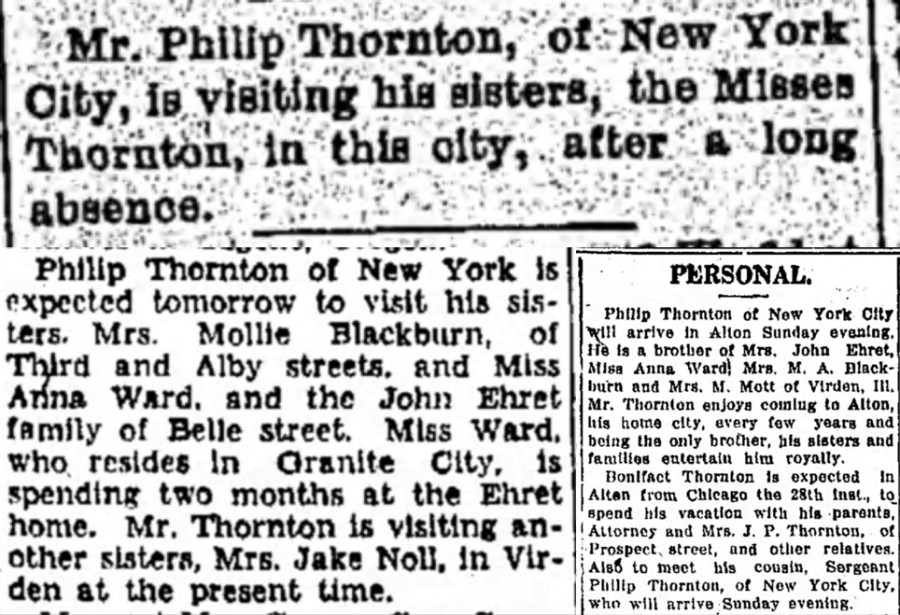 Have you made any discoveries finding visiting relatives in newspapers?