11 Nov 1942, Alton Evening Telegraph, Alton, Illinois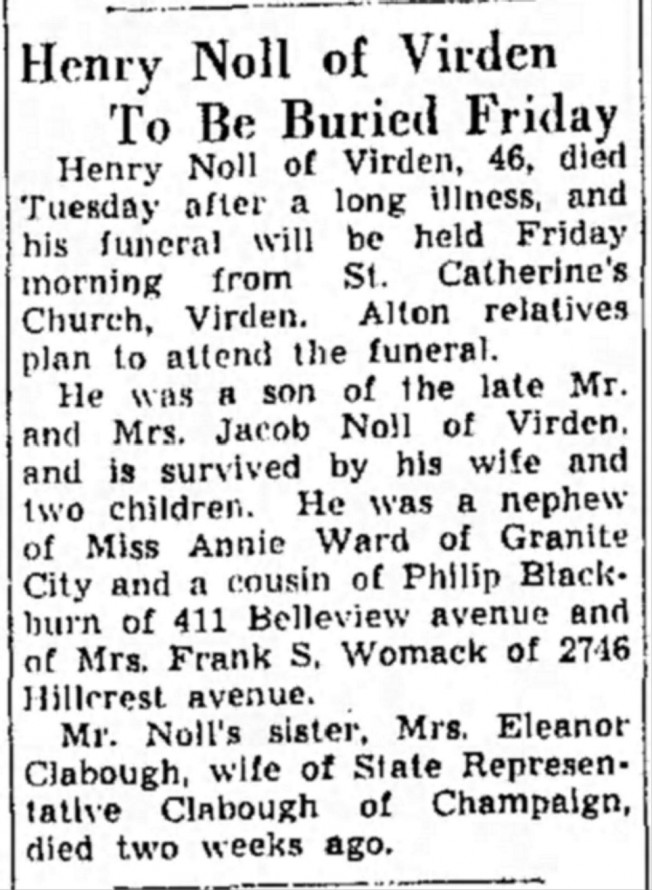 Henry Noll of Virden, 46, died Tuesday after a long illness, and his funeral will be held Friday morning from St. Catherine's Church, Virden. Alton relatives plan to attend the funeral.
He was a son of the late Mr. and Mrs. Jacob Noll of Virden, and is survived by his wife and two children. He was a nephew of Miss Annie Ward of Granite City and a cousin of Philip Blackburn of 411 Belleview avenue and of Mrs. Frank S. Womack of 2746 Hillcrest avenue.
Mr. Noll's sister, Mrs. Eleanor Clabough, wife of State Representative Clabough of Champagin, died two weeks ago.