Maurice O'Connor was a brother to my great-great grandmother, Ellen Louise O'Connor Thornton. He never married.
7 Jan 1910, Dakota County Herald, Dakota City, NE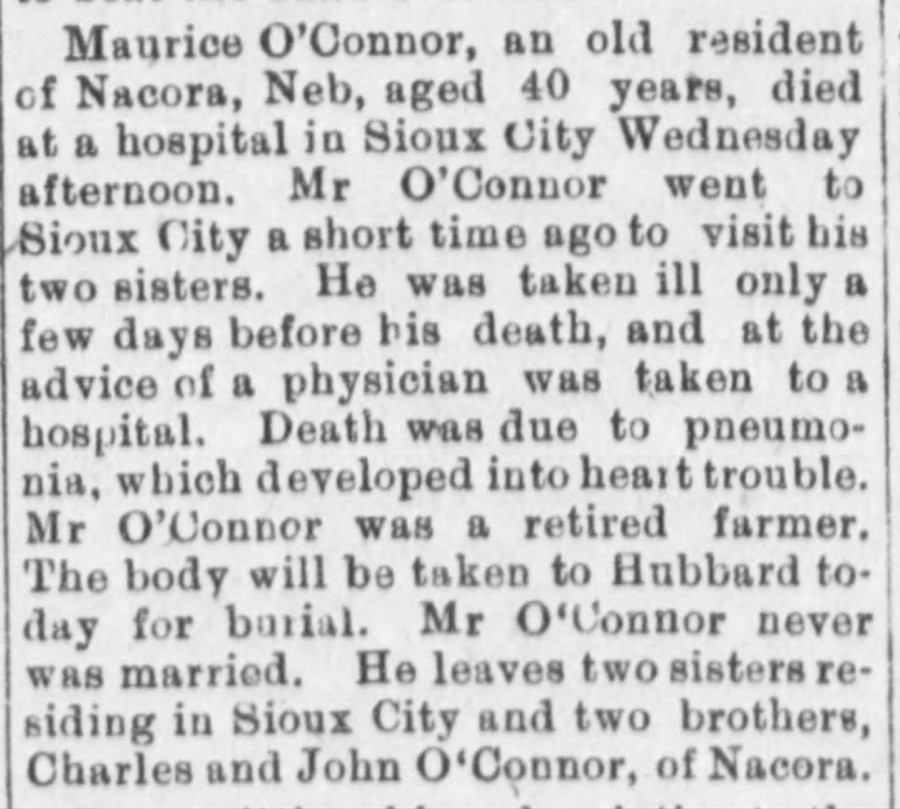 Maurice O'Connor, an old resident of Nacora, Neb, aged 40 years, died at a hospital in Sioux City Wednesday afternoon. Mr. O'Connor went to Sioux City a short time ago to visit his two sisters. He was taken ill only a few days before his death, and at the advice of a physician was taken to a hospital. Death was due to pneumonia, which developed into heart trouble. Mr. O'Connor was a retired farmer. The body will be taken to Hubbard today for burial. Mr. O'Connor never was married. He leaves two sisters residing in Sioux City and two brothers, Charles and John O'Connor, of Nacora.