First of all, this is NOT anyone in my family. I simply came across this article, because I was looking for someone in Kansas with the last name Weeks.
I couldn't help but read it after a heading like that though.  I've been to Yellowstone a number of times – with small children.  I have always felt weird, walking along the narrow boardwalks (often without railings), over bubbling water or standing there, watching geysers spew hot water into the air. Nature is so unpredictable.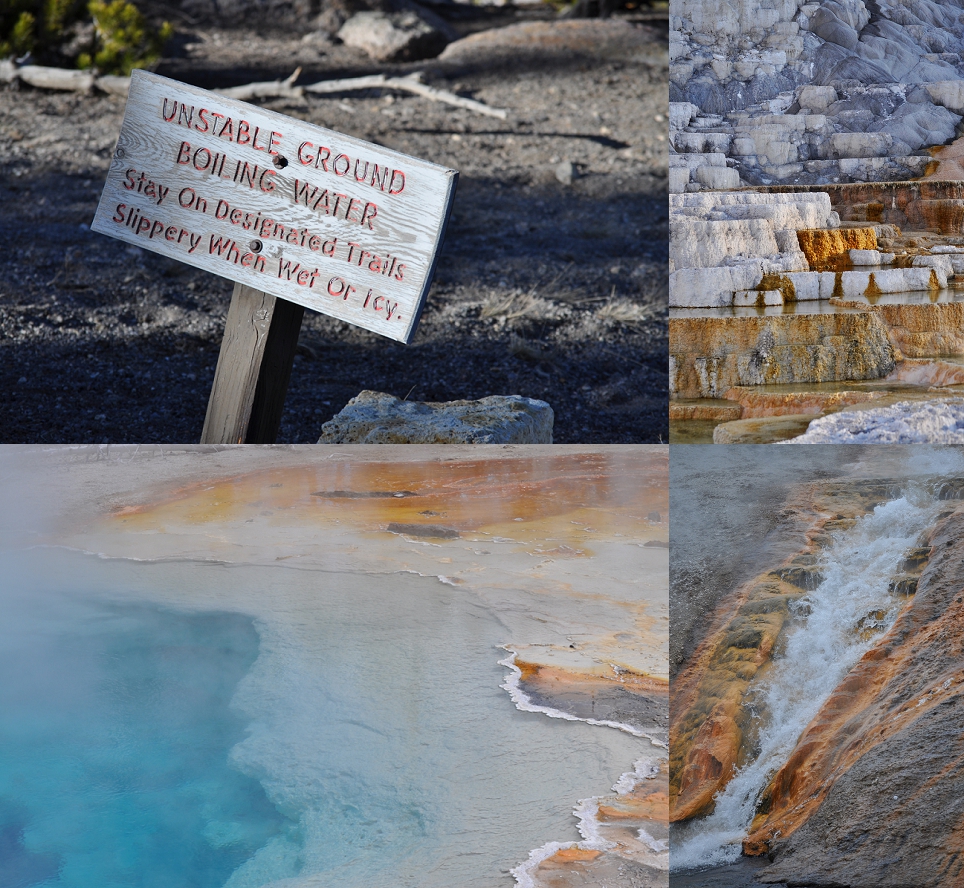 It's one of the neatest places on earth, but it could also be a very dangerous one.  The article is pretty graphic, and it must have been a horrific way to die.
This article was from the Topeka Daily Capital, dated September 8, 1905.  I'm assuming that the pathways and safety measures have improved greatly over the past hundred years. If only everyone would follow them.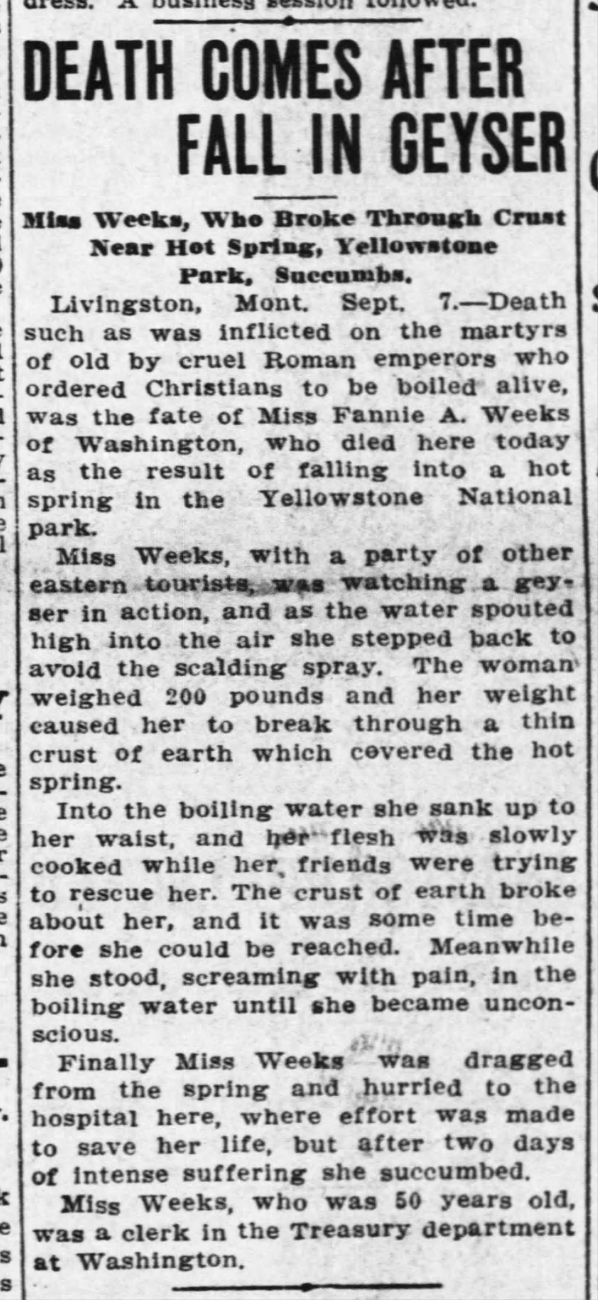 Death Comes After Fall in Geyser
Miss Weeks, Who Broke Through Crust Near Hot Spring, Yellowstone Park, Succumbs.
Livingson, Mont. Sept. 7 – Death such as was inflicted on the martyrs of old by cruel Roman emperors who ordered Christians to be boiled alive, was the fate of Miss Fannie A. Weeks of Washington, who died here today as the result of falling into a hot spring in the Yellowstone National park.
Miss Weeks, with a party of other eastern tourists, was watching a geyser in action, and as the water spouted high into the air she stepped back to avoid the scalding spray.  The woman weighed 200 pounds and her weight caused her to break through a thin crust of earth which covered the hot spring.
Into the boiling water she sank up to her waist, and her flesh was slowly  cooked while her friends were trying to rescue her. The crust of earth broke about her, and it was some time before she could be reached. Meanwhile she stood, screaming with pain, in the boiling water until she became unconscious.
Finally Miss Weeks was dragged from the spring and hurried to the hospital here, where effort was made to save her life, but after two days of intense suffering she succumbed.
Miss Weeks, who was 50 years old,  was a clerk in the Treasury department in Washington.