Have you ever heard of anyone dying from the hiccups?
I don't think that was actually his cause of death, but it seems to have been a contributing factor.
I found this obituary in 16 Jan 1907 issue of the Jeffersonian Gazette (out of Lawrence, KS).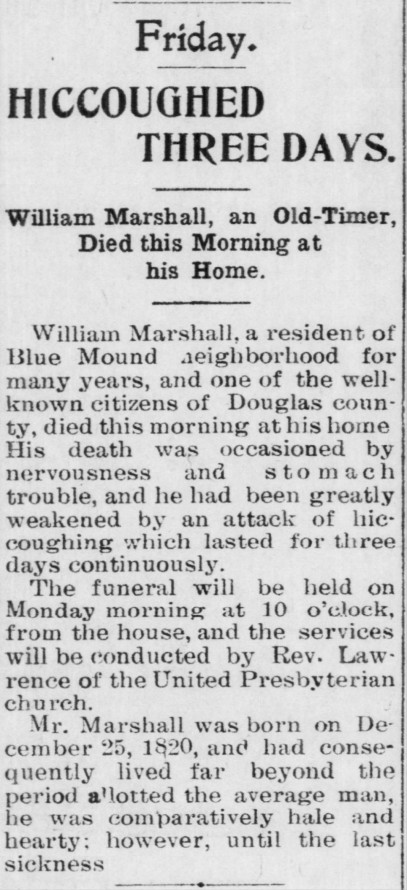 Friday.
Hiccoughed Three Days.
William Marshall, an Old-Timer, Died this Morning at his Home.
William Marshall, a resident of Blue Mound neighborhood for many years, and one of the well-known citizens of Douglas county, died this morning at his home. His death was occasioned by nervousness and stomach trouble, and he had been greatly weakened by an attack of hiccoughing which lasted for three days continuously.
The funeral will be held on Monday morning at 10 o'clock, from the house, and the services will be conducted by Rev. Lawrence of the United Presbyterian church.
Mr. Marshall was born on December 25, 1820, and had consequently lived far beyond the period allotted the average man, he was comparatively hale and hearty: however, until the last sickness.