My maternal grandmother's family came from Sweden in the early 1910s.  They settled in the Ballard neighborhood in Seattle.
While I was visiting my parents in Washington this past summer, we made a trip to Seattle and I finally got a chance to visit the Nordic Heritage Museum in Ballard.
My little Vikings had a good time….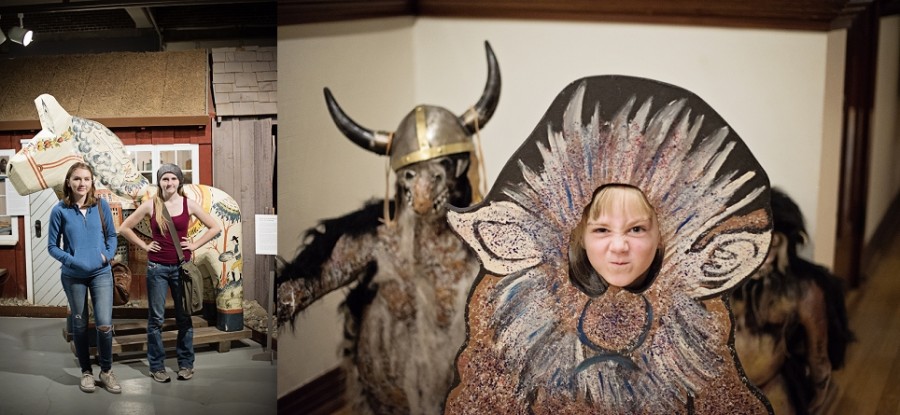 There was an entire section on immigration, which I found really interesting.  It was neat to see what their experience may have been like.  I do sometimes wonder what my great-grandparents' reasons were for immigrating.
Another section focused on life in the Northwest – logging, fishing, etc.
The top floor had separate exhibits on each of the Nordic Countires: Norway, Sweden, Iceland, Denmark, and Finland.
This piece really amazed me.  I guess I never thought about how much work went into something like this.  Doesn't it look complicated?  I'm in awe.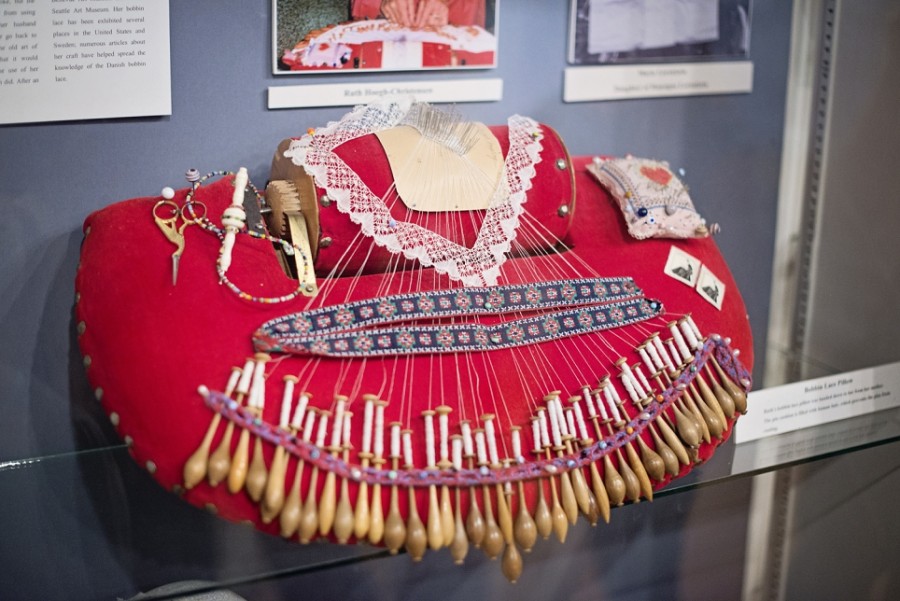 I really liked the exhibits on traditional folk clothing.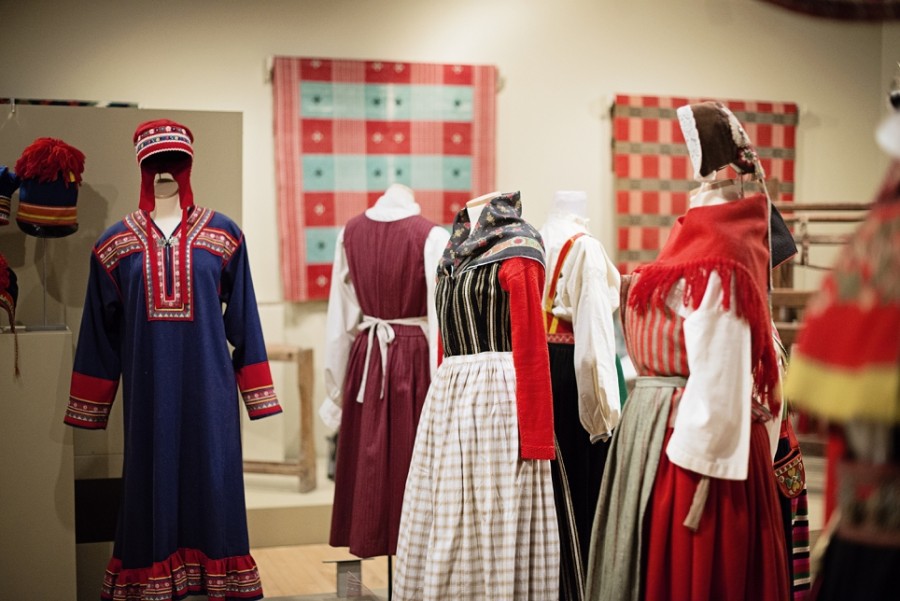 My son really liked the boats.

And my kids were all so excited about the Lego Viking world.  Of course they want to try it at home.

If you haven't already, I highly recommend going to local museums in the areas where your ancestors lived – it's so helpful in painting a picture of what their lives might have been like.