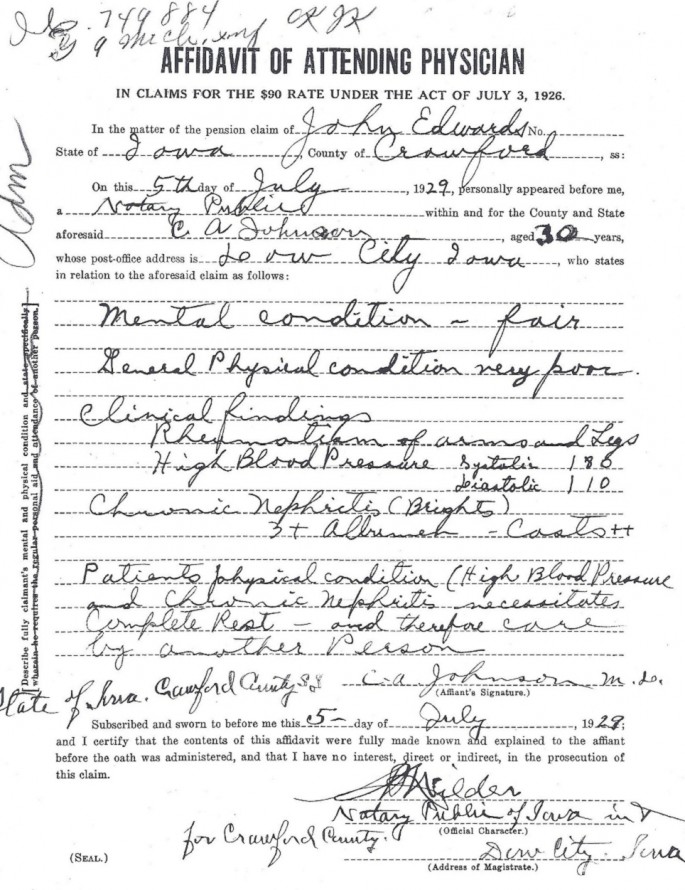 My favorite papers in a Civil War pension are usually those that give information on a marriage or children's birth dates (especially when I haven't been able to find them elsewhere).
I am trying not to overlook the information that can be gleaned from the less interesting pages – and in an inch thick pension packet, there can be many.
This is an affidavit from a physician stating John Edwards' health in 1929.  It gives me a picture of his health in the years before he died in 1931.
Here is some of the information gleaned:
Mental condition – fair
General Physical condition very poor
Clinical findings
Rheumatism of arms and Legs
High Blood Pressure systolic 180 diatolic 110
Chronic Nephritis (Brights)
Patients physical condition (High Blood Pressure and chronic nephritis necessitates Complete Rest – and therefore care by another person.
It sounds like he was not in good health during his last few years.