This is another book that my mom found while I was visiting WA this past summer.
It belonged to my grandma, Eleanore Bergman.
She was a nurse and I'm sure that she used this in her studies or work.
As you can see, it went through a fire.  I'm assuming that this was probably a fire that happened in our storage unit when I was a little kid and we were in a trailer while building our house.  A lot of our things ended up with black marks on them.  (I believe that the fire was in the next unit, so nothing actually burned.)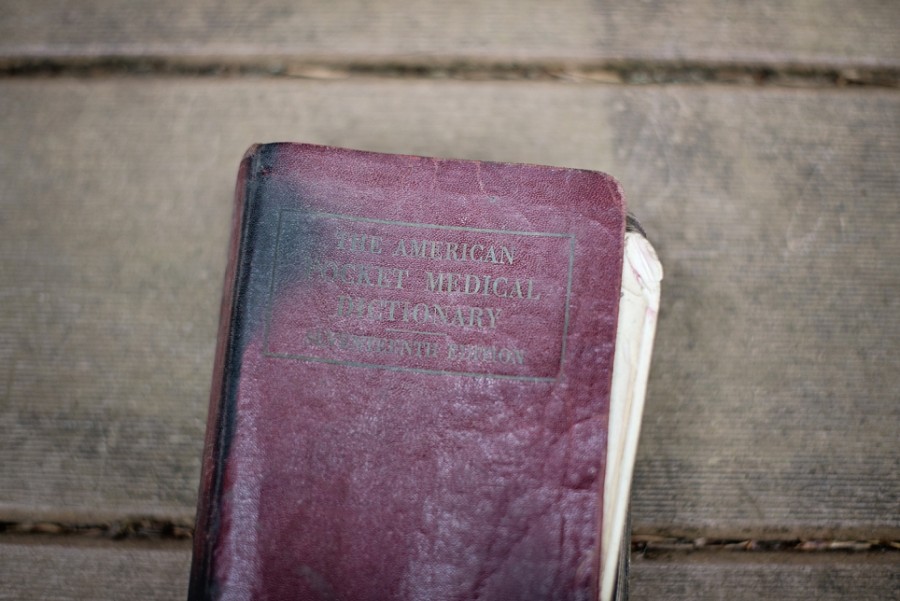 Here is the publication information.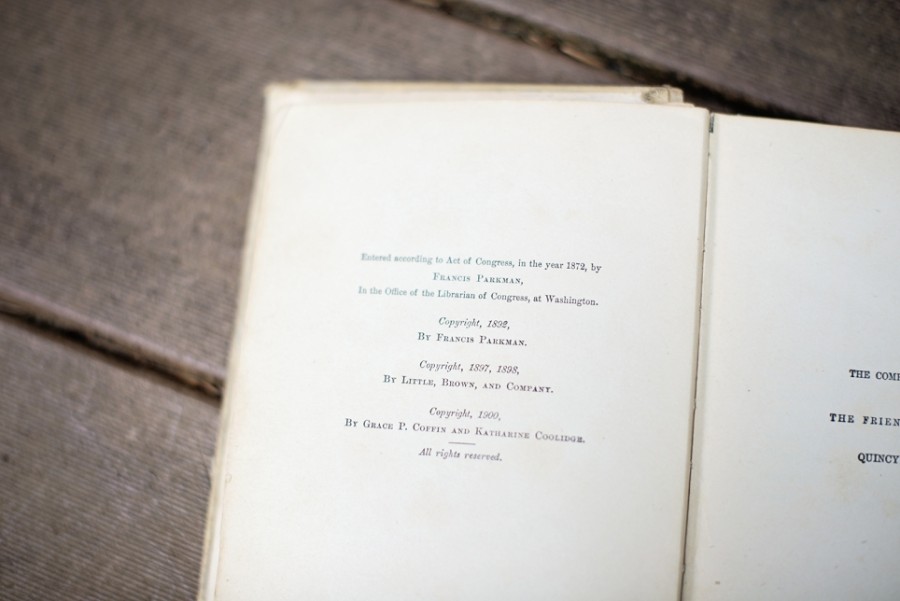 And my grandmother's writing inside.  She worked at Swedish Hospital in Ballard (Seattle).  I love that it includes a date: 14 September 1942.  She married my grandpa, Donald Sanchez, the following July.  I think that they were dating at this time.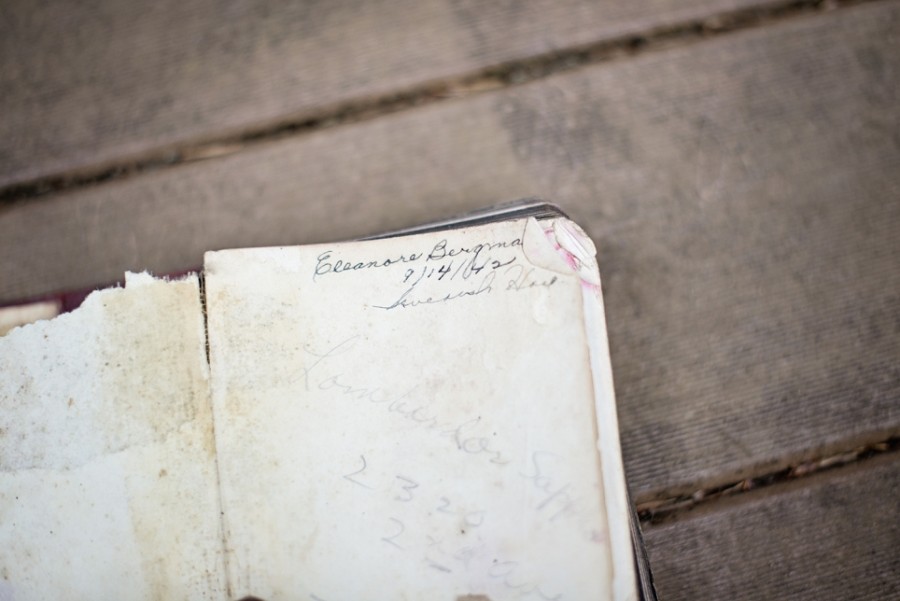 Even though there isn't much genealogical information to glean from this book, I'm glad that my mom still has it.