Eliza Jane Hensley Agee was my 3rd great-grandmother.
She born in 1813 in Virginia.  She died 9 Oct 1904 in Woolwine, Virginia.
She is buried in the Agee Cemetery in Woolwine, Virginia.  (It is off the beaten path, in the middle of the woods).
Here, you can see the headstone and footstone.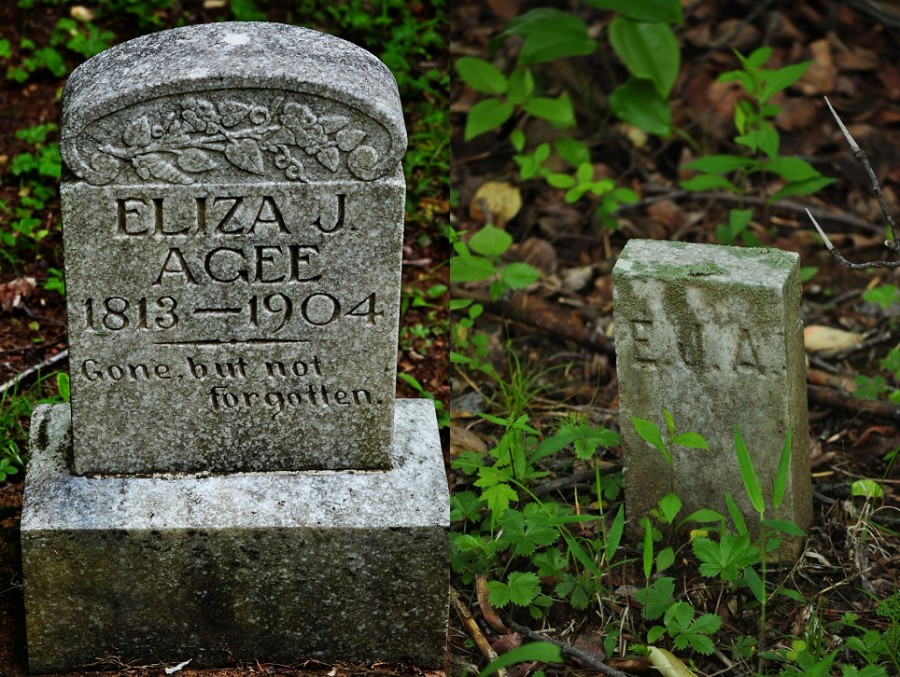 And a couple of different angles….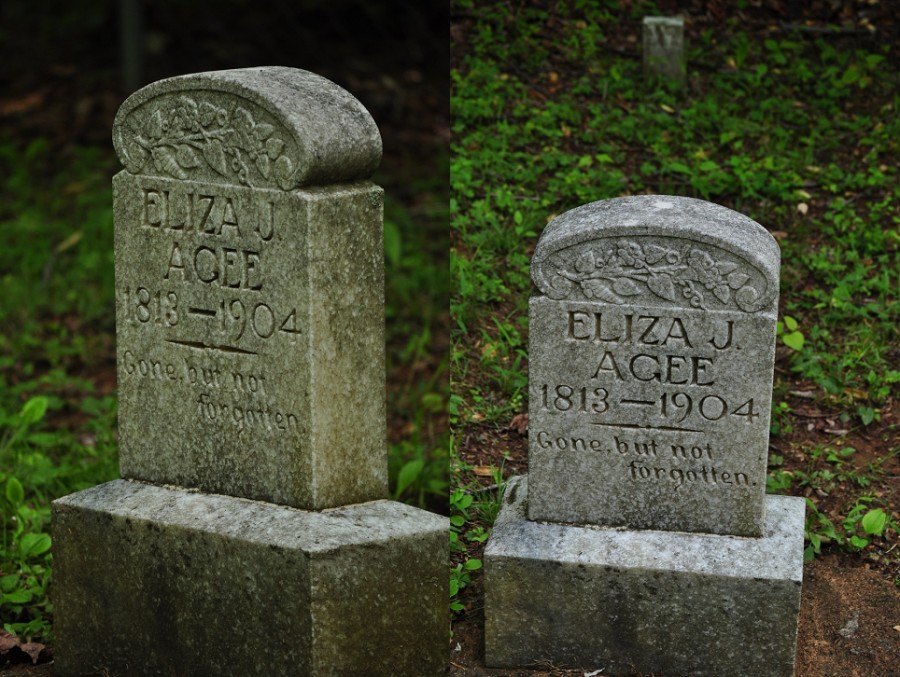 And here you can see her stone in relation to her husband, Austin Agee's stone.