My great-great grandmother, Christina Bergman, was hit by a car while crossing the street in Seattle, WA.  You can read about the accident here.
She was buried in Crown Hill Cemetery in Seattle and I took a trip to her grave site this past summer.
Her husband died in Sweden, before she immigrated.  She was buried alongside her son, David Bergman, who never married.
Her other son, Lars Julius Bergman, was my great-grandfather.  Although I believe he's also buried in this cemetery, I wasn't able to find a gravestone for him.
I'm starting to wonder if maybe he doesn't have a headstone.  He died after both his mother and brother.  He was divorced from my great-grandmother (who was buried in a different cemetery) and as far as I know, he was estranged from the rest of the family.  Maybe there wasn't anyone left to give him a gravestone?  I will have to do some more asking around in the family and see if anyone has the answer.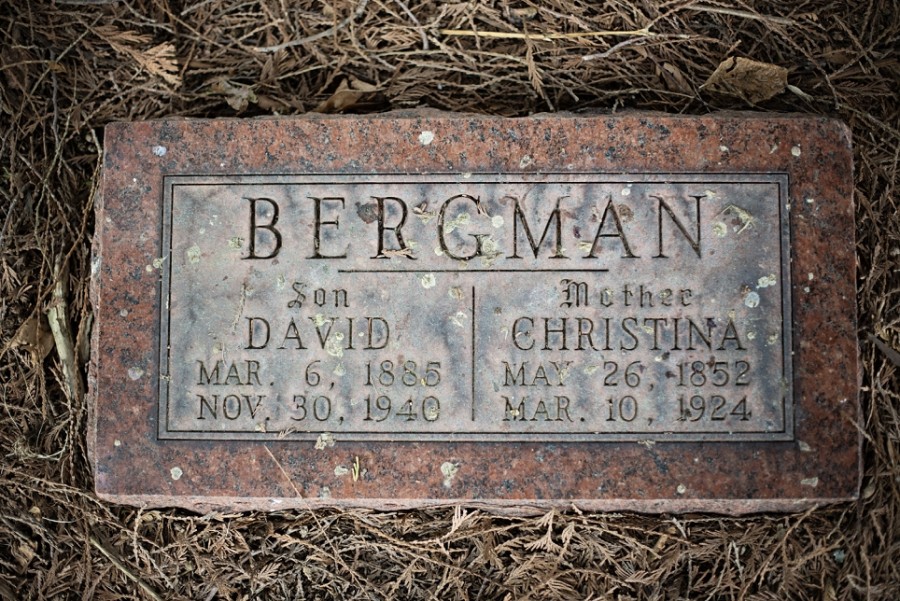 The gravestone is very close to a tree.
I wonder how big the tree was when they were buried here,  74-90 yrs ago.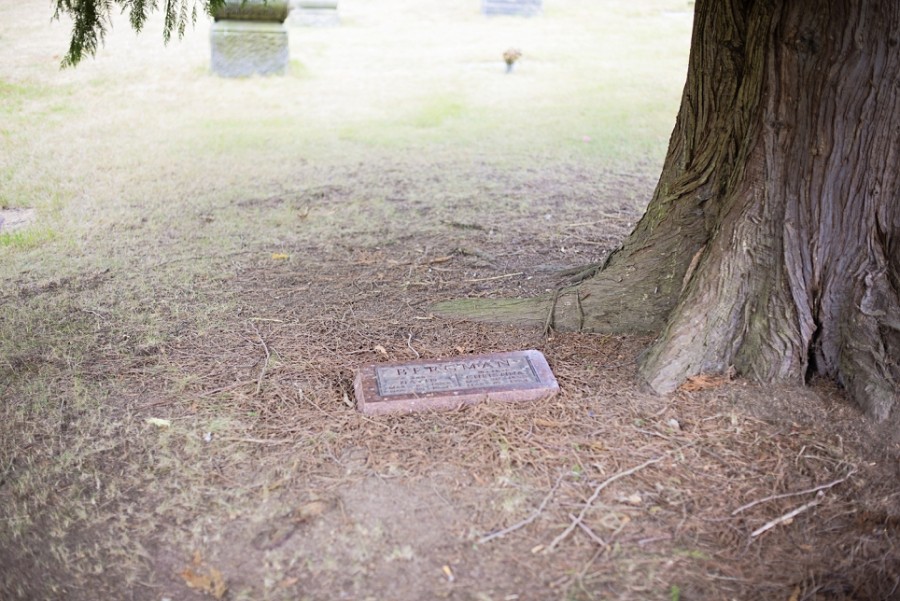 It is pretty large now, and shelters their stone from the elements.  I just hope that it doesn't eventually ruin their stone with its roots.