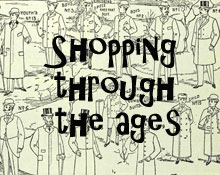 After a very long break, I'm back again with Shopping Through the Ages. This year we'll be shopping through the 1910 Sears & Roebuck catalog.
Here are some of the fun things that I found…..
The 1910 model Sears Auto-Cycle…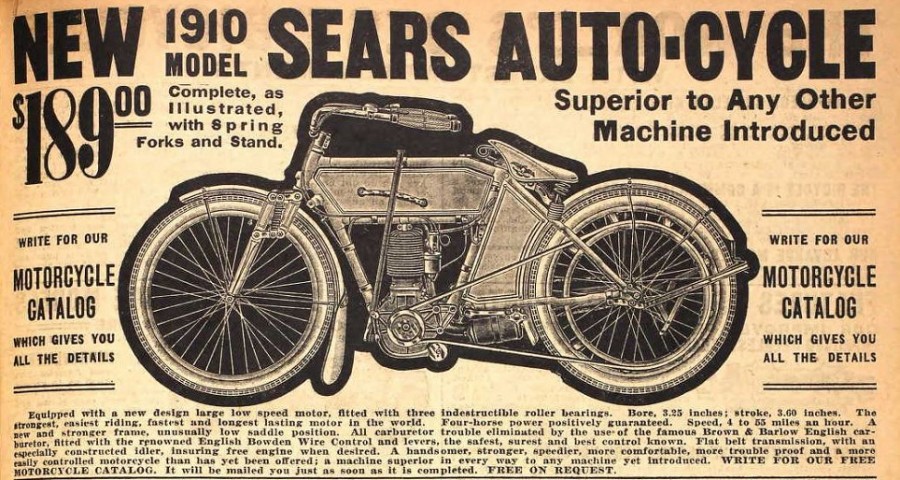 Items to help keep your baby safe.  A very primitive looking walker and the "Holdem" baby strap.  Really, I can't imagine having a baby before the advent of high chairs.

I liked this full-page spread on Bibles.  It was one of the few pages in color.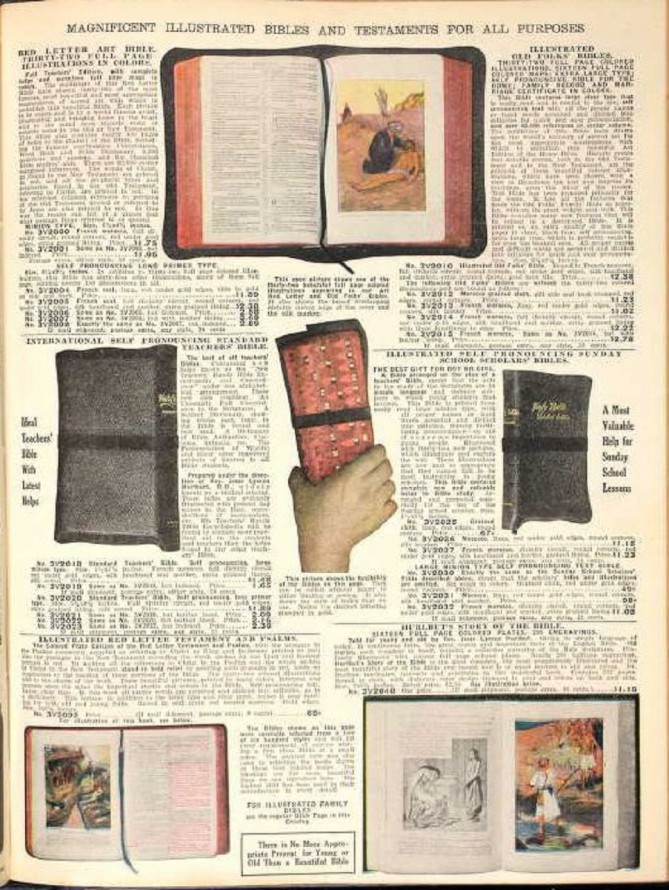 Along with the pages on carpets.  They had some very colorful patterns available.

Some interesting pins.  You can tell that this catalog is before WWII.  The swastika was an emblem bringing good luck.  I wonder how many people got rid of that pin when WWII started.

I found some exotic perfumes.  The scent of the Orient and Royal Shamrocks.

Here are some interesting toys:
A celluloid doll and bathing outfit.  Mechanical toy books. Architectural building blocks (I LOVE these!!). A tiny town post office, complete with postmaster cap. Tin soldiers in camp. Toy automobiles.


Here are a couple more toys – a toy grocery store so that kids can play storekeeper.

 Also toy sewing machines – which actually makes a good stitch.

Here are a few of the Christmas offerings…. ornaments, Santa Claus masks, stockings, and Christmas remembrance booklets.

Here are a few examples of girls' clothing.  I can't imagine my little girls walking around in one of these outfits.  The hats!!

And a few examples of men's clothing.

And then a LOT of women's clothing, because it's fun to see what was in fashion.




And here are some colorful shoes.  The ones on the bottom look very pointy!

I found maternity skirts and "waists" or blouses. These women don't look very pregnant to me though.  They have some awfully tiny waists.


A few toys…. trains, bank, mechanical airships and planes.

And Teddy Bears!! Made famous by Theodore Roosevelt.

Look at the details of this wallpaper!  Have you found any of these while remodeling an old house??

This is quite the dining room suite.  What beautiful furniture.  

And a full-up bathroom.  What a luxury.


Here are a couple of books that I found.  "The Life of Theodore Roosevelt" and "Wizard of Oz".


I thought that these were a bit creepy looking.  I don't think I'd want a head shaped pitcher or tobacco jar. Not that I need a tobacco jar.


Here is a basketball hoop – which appears to be closed during a match.  That would slow the game down a bit, wouldn't it?
I'm sure that most women would need these water wings.  Who on earth could swim in a dress without being pulled to the bottom??

This was one of my favorite pages in this edition.  Children's costumes!!

Wouldn't you love to ride in one of these in the winter?  I would in theory.  I'm sure that it was COLD though!!  I'll stick to the comfort of my heated car.

I also found a "Leather Stork Bag" or diaper bag as we'd call it today. Enough room for bottles and diapers.

And look at this early telephone – and a peanut vending machine!!

Here are some items from Japan.  

Rings….


Comical conversation cards, a beautiful easel/writing desk, and a gyroscope top.


And lastly, a graveyard shell.  

Next time, I'll be shopping through 1911.