Do people still bronze baby shoes?  I don't ever see that anymore.  I know that I didn't do it for any of my kids.
I kind of wish that I did though, because I absolutely love this little shoe.  Isn't it beautiful?
It was my mom's and I think it's the perfect little family heirloom.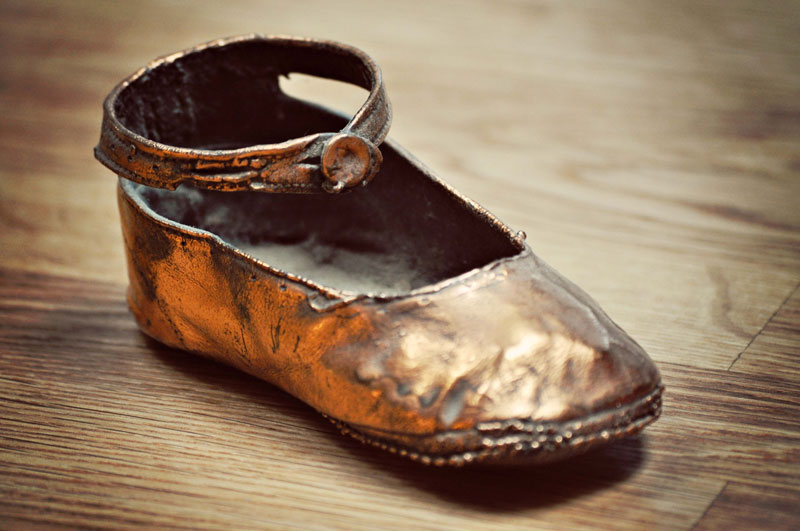 Do you have a bronze baby shoe?