Philip Thornton was a brother to my 3rd great-grandfather, James Patrick Thornton.
His obituary was found in the 1 Feb 1893 issue of the Alton Evening Telegraph, in Alton, Illinois.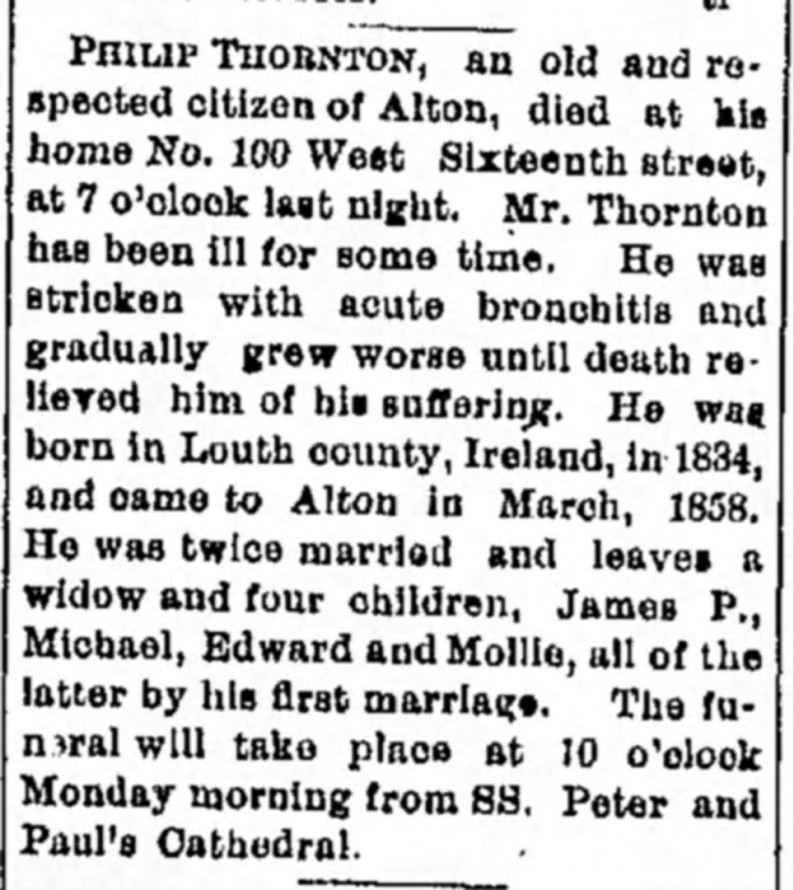 PHILIP THORNTON, an old and respected citizen of Alton, died at his home No. 100 West Sixteenth street, at 7 o'clock last night. Mr. Thornton has been ill for some time. He was stricken with acute bronchitis and gradually grew worse until death relieved him of his suffering. He was born in Louth county, Ireland, in 1834, and came to Alton in March, 1858. He was twice married and leaves a widow and four children, James P., Michael, Edward, and Mollie, all of the latter by his first marriage. The funeral will take place at 10 o'clock Monday morning from SS. Peter and Paul's Cathedral.