Peter H. Weeks was my husband's 2nd great-grandfather.  His first wife, Julia Ann Snider, died in 1903. He remarried in 1905 to Julia Randall, nee Brooks. She was previously married to William Perry Randall. Yes, he was married to two Julias.
When you are researching, remember that it's very possible that a man could marry someone with the same name,making it look as if he was only married once!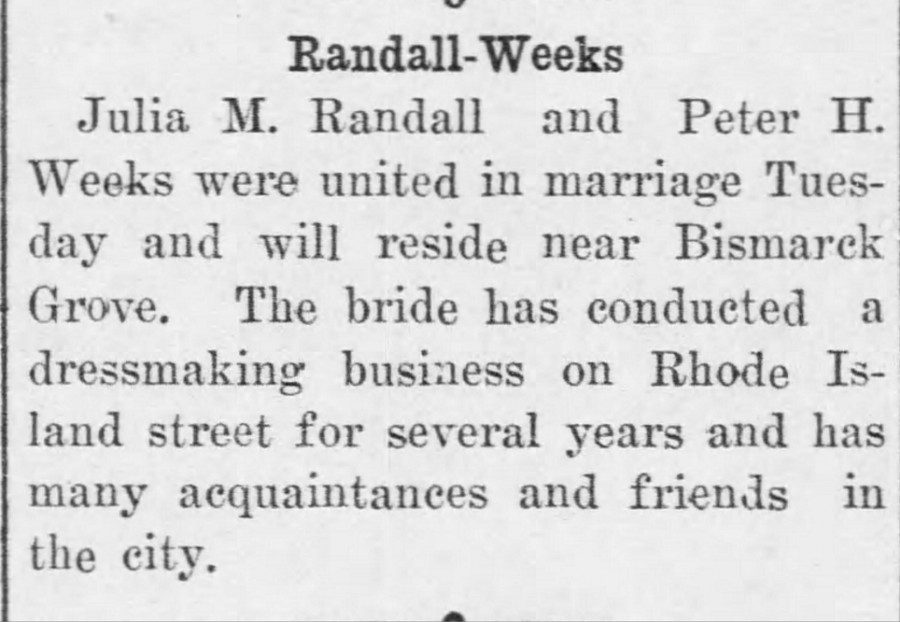 This announcement was found in the Lawrence Daily World, 19 April 1905.
Randall-Weeks
Julia M. Randall and Peter H. Weeks were united in marriage Tuesday and will reside near Bismarck Grove. The bride has conducted a dressmaking business on Rhode Island street for several years and has many acquaintances and friends in the city.