I know that this isn't technically an obituary, but more of a death notice.  It was such a sad accident.
Nathan W. Rigway was a farmer in McLouth, Kansas. and was married to Eliza (Lida) Stafford in about 1900.
Later in life, he decided to become a minister and they moved to Barclay, Kansas.
Please be careful around railroad tracks!!!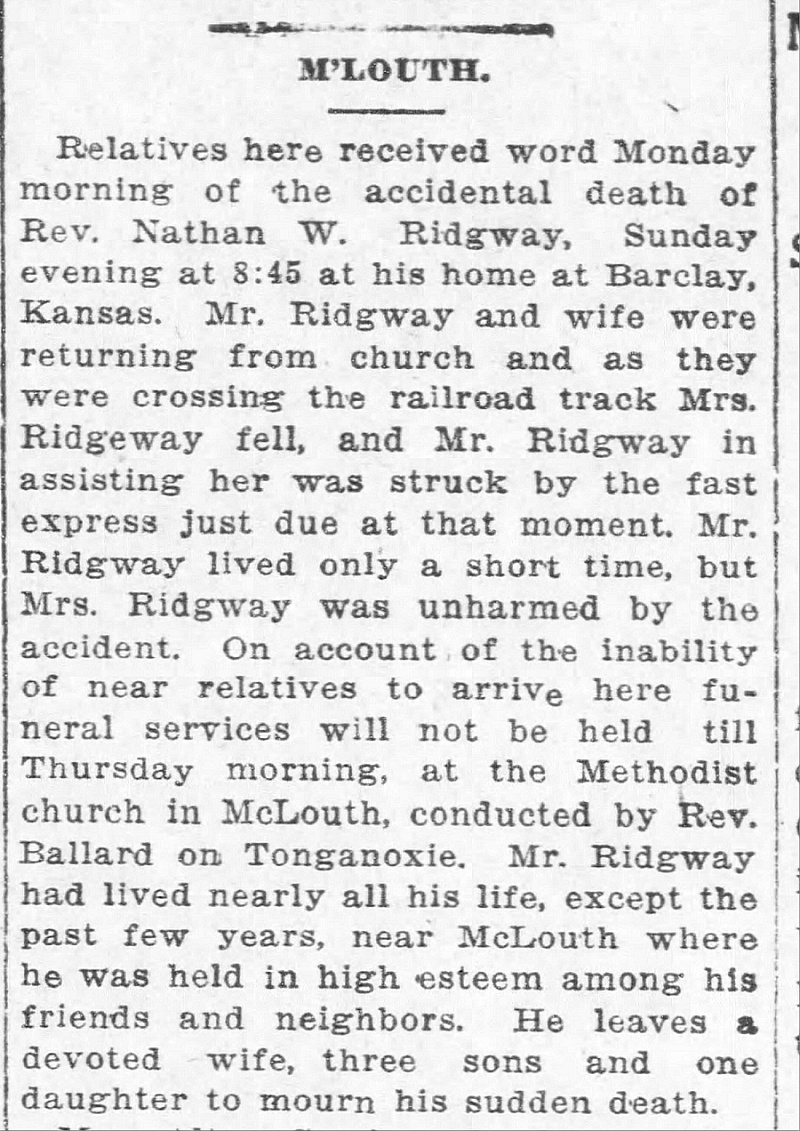 MCLOUTH
Relatives here received word Monday morning of the accidental death of Rev. Nathan W. Ridgway, Sunday evening at 8:45 at his home in Barclay, Kansas. Mr. Ridgway and wife were returning from church and as they were crossing the railroad track Mrs. Ridgway fell, and Mr. Ridgway in assisting her was struck by the fast express just due at that moment. Mr. Ridgway lived only a short time, but Mrs. Ridgway was unharmed by the accident. On the account of the inability of near relatives to arrive here funeral services will not be held till Thursday morning, at the Methodist church in McLouth, conducted by Rev. Ballard on Tonganoxie. Mr. Ridgway had lived nearly all his life, except the past few years, near McLouth where he was held in high esteem among his friends and neighbors. He leaves a devoted wife, three sons and one daughter to mourn his sudden death.