I have posted two obituaries for Rebecca (Campbell) Baker before, but I recently found a third, in a different newspaper.  You can see the other two here and here.
Rebecca Baker was my husband's 3rd great-grandmother.  Her husband, James Baker, preceded her in death by 25 years.  He had served in the Civil War in Pennsylvania, and after a brief time in Tennessee, the Bakers settled in Douglas County, Kansas in the 1860's. Rebecca Baker was a very active member of the Fairview Church, and she was loved by all that knew her.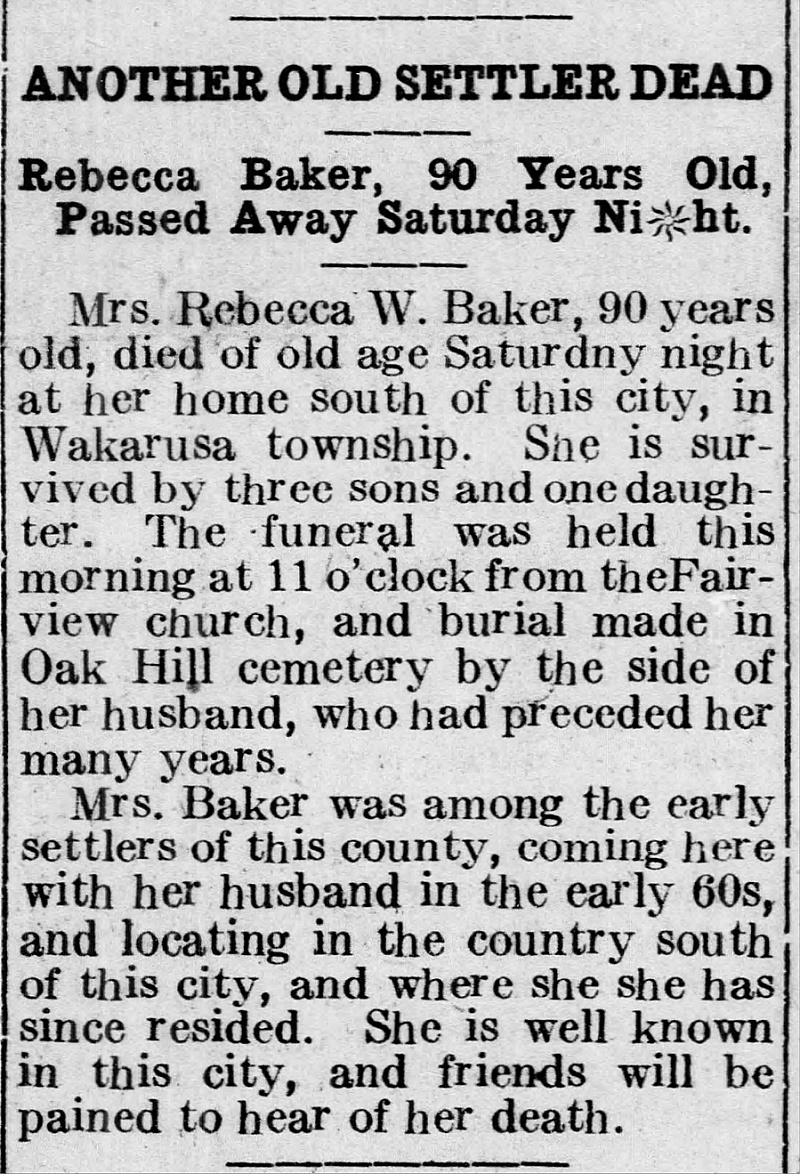 ANOTHER OLD SETTLER DEAD
Rebecca Baker, 90 Years Old, Passed Away Saturday Night
Mrs. Rebecca W. Baker, 90 years old, died of old age Saturday night at her home south of this city, in Wakarusa township. She is survived by three sons and one daughter. The funeral was held this morning at 11 o'clock from the Fairview church, and burial made in Oak Hill cemetery by the side of her husband, who had preceded her many years.
Mrs. Baker was among the early settlers of this county, coming her with her husband in the early 60s, and locating in the country south of this city, and where she has since resided. She is well known in this city, and friends will be pained to hear of her death.