I was a bit confused about this certificate that was amongst my grandpa's military papers. It wasn't very "official" looking and I didn't know what to make of it.  I scanned it, but pretty much forgot about it for a number of years.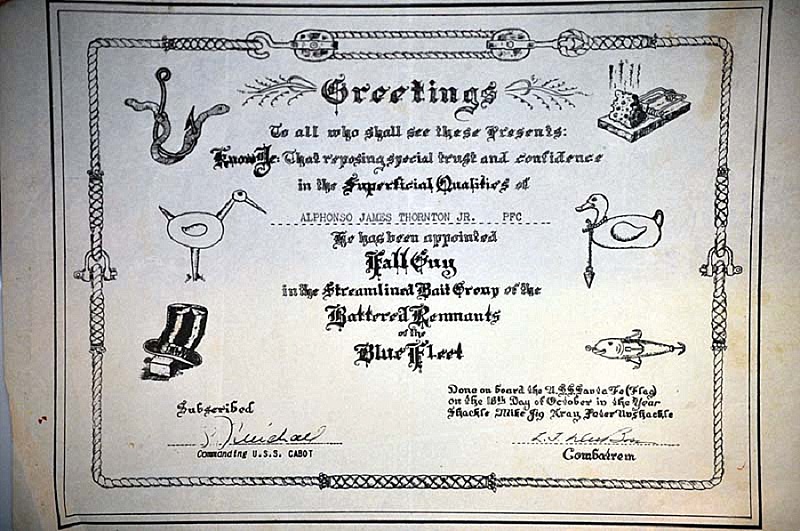 I knew that my grandpa, Alphonso Thornton, Jr., served in the Marine Corps during WWII on the USS Cabot, that he earned a Purple Heart when his ship was hit by a kamikaze, and that he had 18 battle stars.  I wanted to fill in his time in service with some historical background on his ship, the places it had been and the battles it was involved in.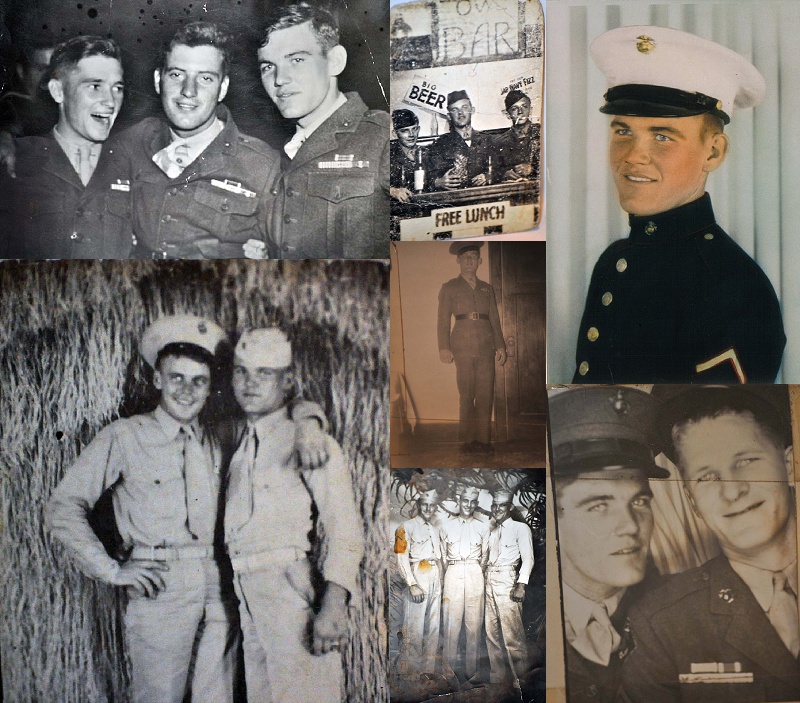 While I was searching for information on the USS Cabot, I came across a similar certificate from someone who had served on the USS Cowpens, and realized that this was something given out to those who had participated in this action.
Here is a little background on the action, which took place off of Formosa: (you can find much more information on the Cabot here and here.
Admiral Halsey had the idea to use a convoy of torpedoed ships and those escorting them, (which included the USS Cabot and USS Cowpens), as bait to draw out the Japanese forces. The exepdition was code-named "Streamlined Bait"
The Japanese took the bait with 60-70 aircraft headed their direction, but the Americans were prepared.  The aircraft on the Cabot and the Cowpens were launched and met the enemy. In less than 15 minutes, 27 Japanese aircraft had been shot down and the rest turned and flew away.
Those who had participated received these certificates.
And now the mystery is solved.