I was feeling artsy over the Christmas holidays and decided to make a "subway art" style poster of our last names using Photoshop.
I opened a new file and chose I color (I always love green).
I then typed out a lot of the last names of our ancestors (just the main lines up the tree). I used a different font for each one.  There are many free fonts available online, so you're not stuck with just the ones that came with your computer.  When I finished, I added a texture over the top to make it look a bit weathered.  Here is what the file looked like when I was finished: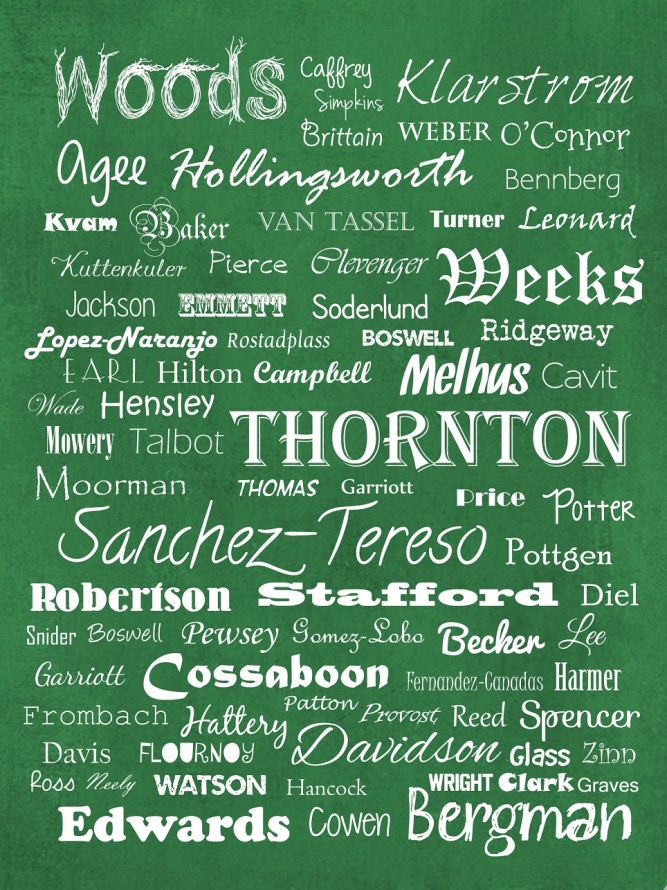 I am pretty happy with the way it turned out.  Here it is on the wall: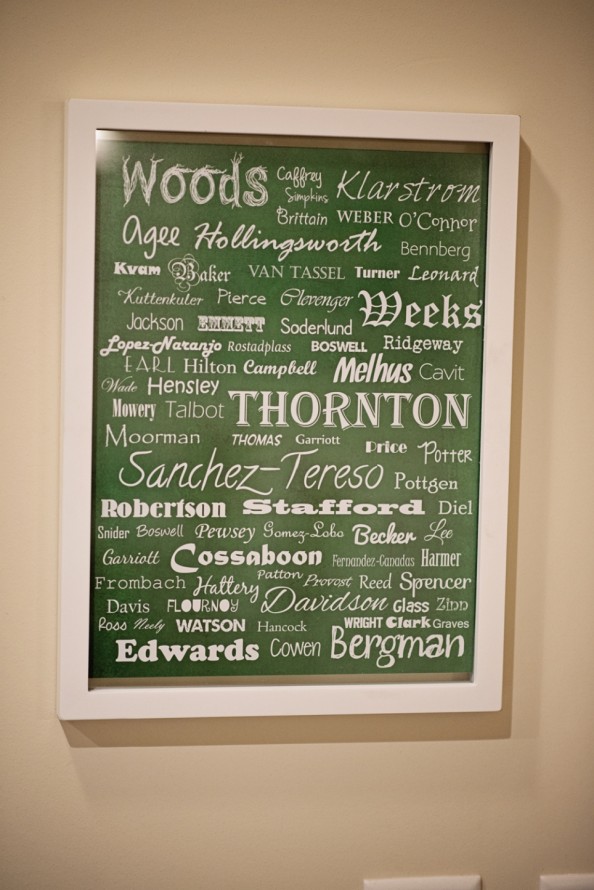 As you can see, the one mistake I made is the size.  It didn't fit into the frame I have (so I cut the sides a bit rather than spending more money). What do you think?