This is the obituary for Henry George Woods, brother to my husband's Grandpa Elgie.  He died in a fire when he was 22 years old.  I posted about the accident here.  It was really awful.

This was published in The Union-Sun in Lockport, New York.  Page 3, columns 4-5. Thursday evening edition, August 26, 1915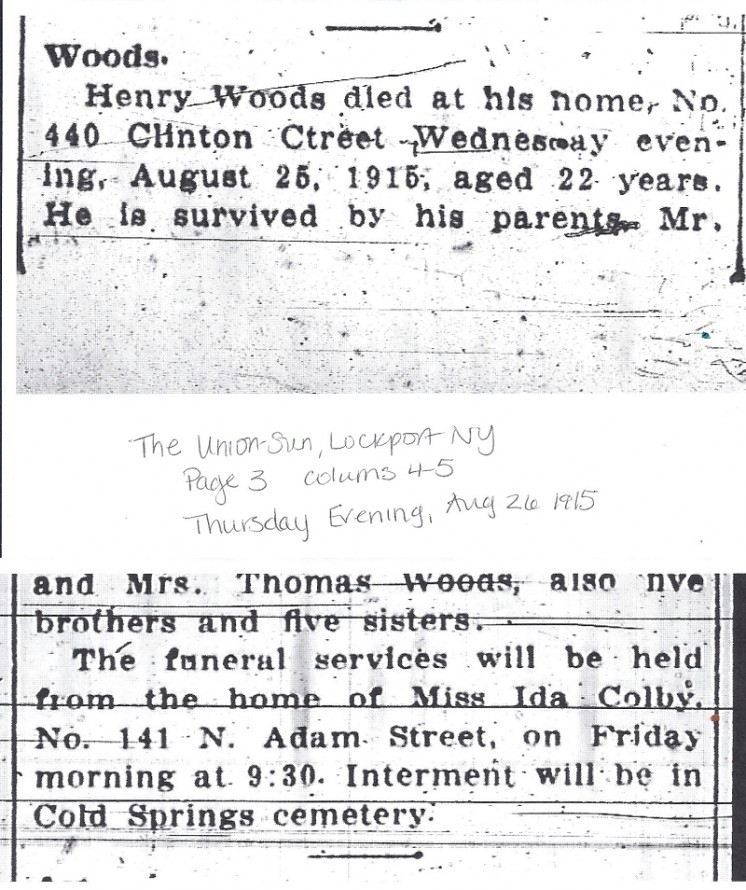 Woods.
Henry Woods died at his home.  No. 440 Clinton Ctreet Wednesday evening, August 25, 1915, aged 22 years.  He is survived by his parents Mr. and Mrs. Thomas Woods, also five brothers and five sisters.
The funeral services will be held from the home of Miss Ida Colby, No. 141 N. Adam Street, on Friday morning at 9:30.  Interment will be in Cold Springs cemetery.