Yes, I was a child of the 80's.
My sticker book was one of my prized possessions when I was a little kid.  I stuck it full of stickers and spent a lot of time just looking through them.  And sniffing the scratch-and-sniffs.
Apparently, I wanted everyone to know that it was MINE.  Jennifer.  Jennifer.  Jennifer.  Jennifer.  Jennifer.  Jennifer.
I'm pretty sure that my Grammy Eleanore gave me that roll of Jennifer stickers. She liked to order things from the "Current" catalog, which was full of stationary and such.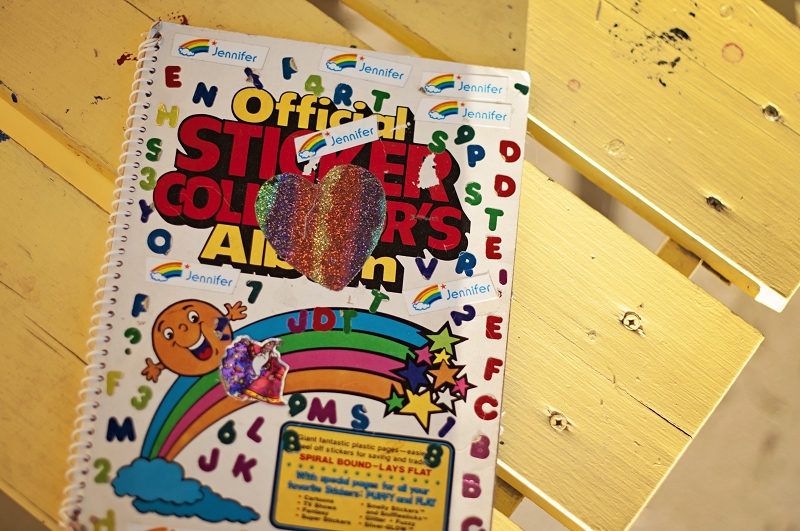 I'm not so sure about how easy it was to peel those stickers off and trade them.  I can tell which ones I tried to peel off – and they ended up ripped. 🙂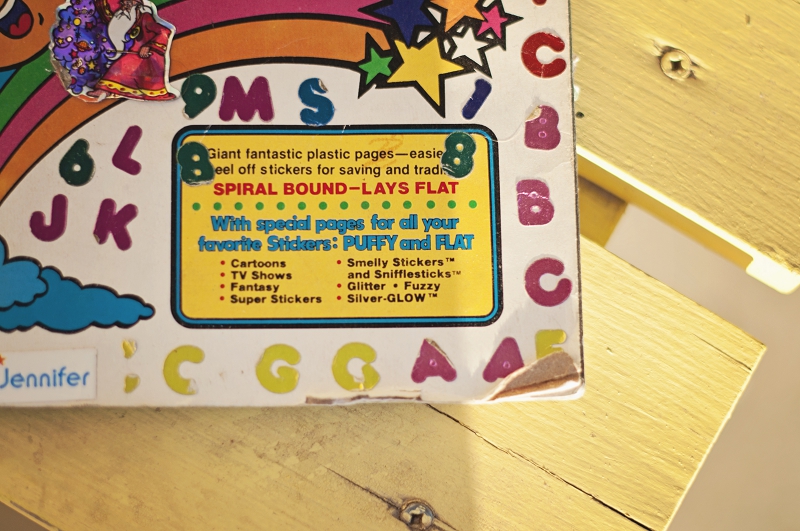 These were the ones everyone wanted.  The scratch-and-sniffs.  Because, who doesn't want a sticker that smells like a pickle?  Or a stack of pancakes?  Or a cowboy boot??
You can tell that these were scratched and scratched and scratched. Believe it or not, I scratched that pickle sticker today and could still faintly smell it.

And of course the shiny foil stickers (on the right).  Those were special ones that I wouldn't think of trading.  

And who could forget the puffy stickers??  They were so….puffy.  And strange.  I think that these are supposed to be light bulb people.  Who like syrup.

Do you have any sticker books from your childhood or was it a passing fad?