This is one of my favorite pieces of paper to find in a Civil War pension packet.  It is often the only place you can find a marriage record or exact birth dates for children.  This also lists his wife's maiden name and who married them.  Thankfully, I have several of these in my collection.
This one is for my 3rd great-grandfather, John Henry Becker.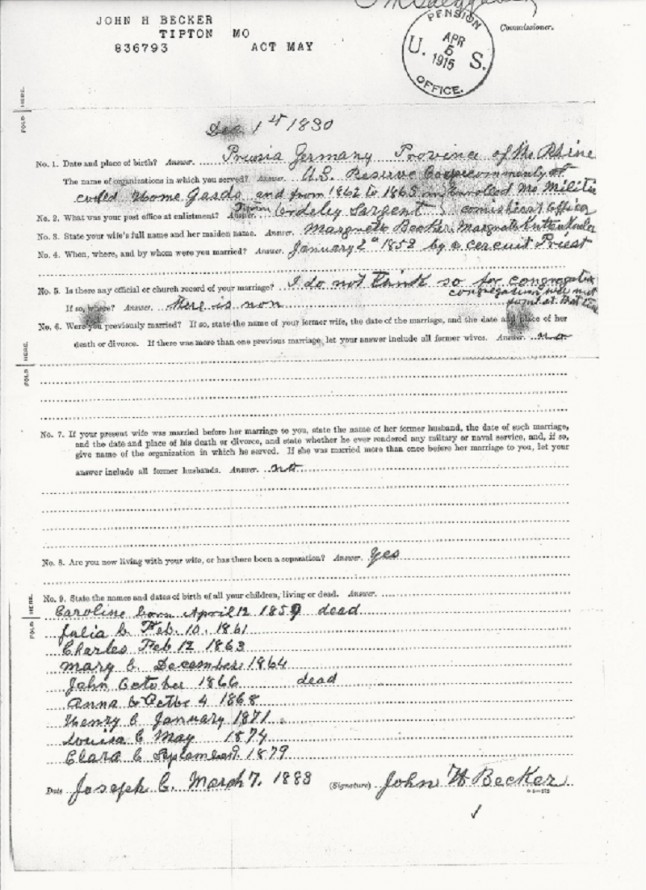 Are you lucky enough to have any of these for your ancestors?