My 3rd great-granfather, John Henry Becker, served for the Union during the Civil War – out of Missouri.  Here is an affidavit for his pension.  He was receiving it because of deafness, caused during a battle.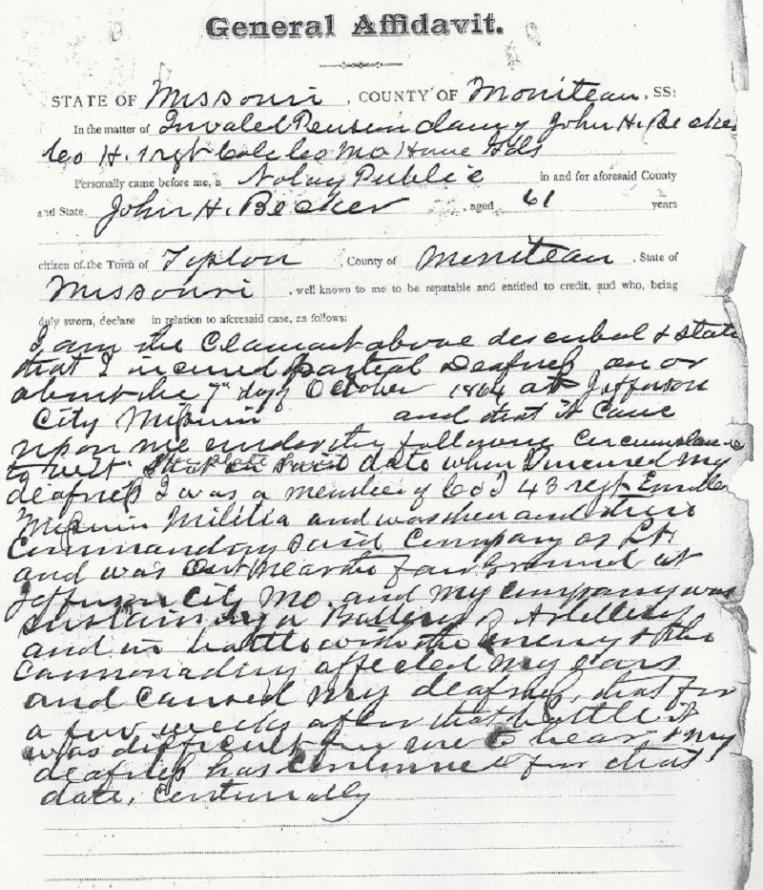 .John H. Becker, aged 61 years…
… I am the claimant above described and state that I incurred partial Deafness on or about the 7th day of October 1864 at Jefferson City, Missouri and that it came upon me under the following circumstances to wit:
That on said date when Occured my deafness I was a member of Co. I 43 regt En? Missouri Militia and was then and … commanding said company as Lt and was … near… Jefferson City Mo and my company was sustaining a Battery of Artillery and in battle with the enemy and the cannonading affected my ears and caused my deafness, that for a few weeks after that battle it was difficult for me to hear and my deafness has continued from that date continually.