Matilda Jane Brittain Sanchez-Tereso was my great-great grandmother.
This is an affidavit, written by H.M. and William Brittain, for her widow's pension.  They were at her wedding in 1857.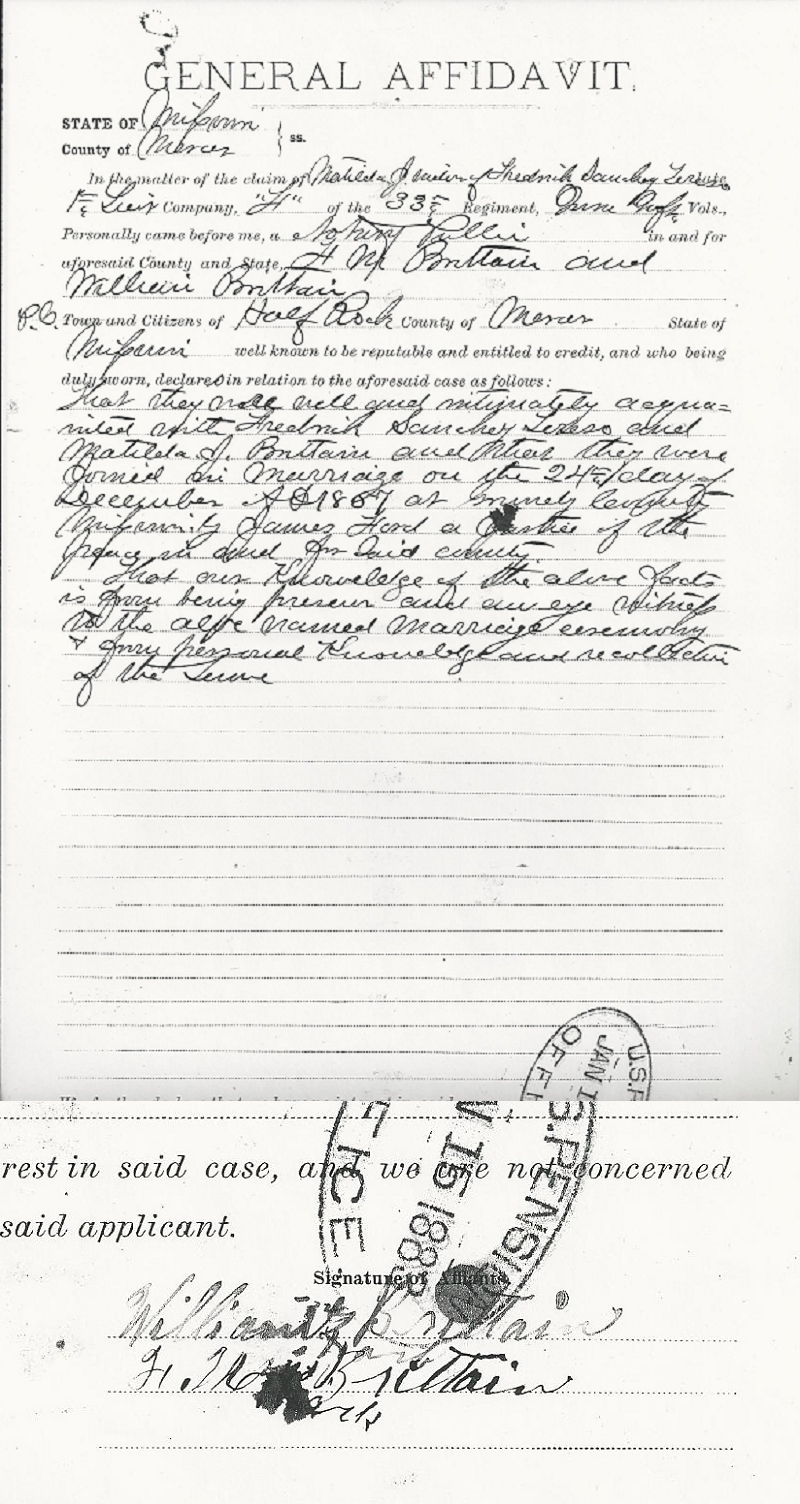 Personally came before me, a Notary Public in and for aforesaid County and State, H.M. Brittain and William Brittain P.O Town and Citizens of Half Rock County of Mercer State of Missouri well known to be reputable and entitled to credit, and who being duly sworn, declare in relation to the aforesaid case as follows:
That they were well and intimately acquainted with Fredrick Sanchez Tereso and Matilda J. Brittain and that they were joined in marriage on the 24th day of December AD 1857 as ___________________James Ford a Justice of the Peace in and for said county.
That our Knowledge of the above facts is from being present and an eye witness to the above named marriage ceremony + from personal Knowledge and recollection of the same.
{signed 16 Sep 1882}