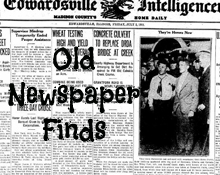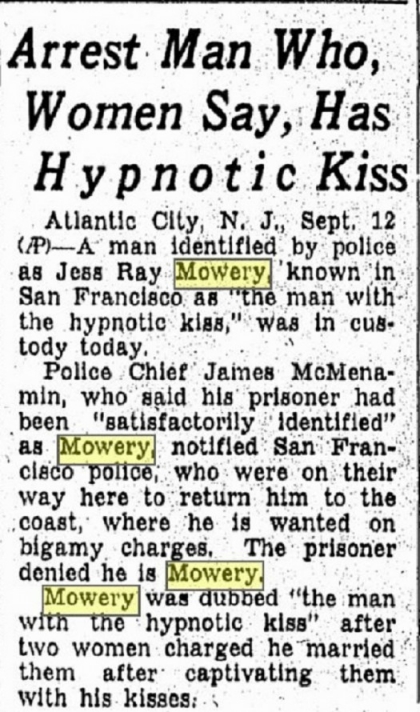 I stumbled across this article while looking for my Mowery ancestors.  As far as I know, this man is not in my line. 🙂
Arrest Man Who, Women Say, Has Hypnotic Kiss
Atlantic City, N.J., Sept. 12 – A man identified by police as Jess Ray Mowery known in San Francisco as "the man with the hypnotic kiss," was in custody today.
Police Chief James McMenamin, who said his prisoner had been "satisfactorily identified" as Mowery, notified San Francisco police, who were on their way here to return him to the coast, where he is wanted on bigamy charges. The prisoner denied he is Mowery.
Mowery was dubbed "the man with the hypnotic kiss" after two women charged he married them after captivating them with his kisses.