Samuel Weeks (1811-1895) was my husband's 3rd great-grandfather.  This was not his first marriage.  He was married to Sarah A. Parks in 1841.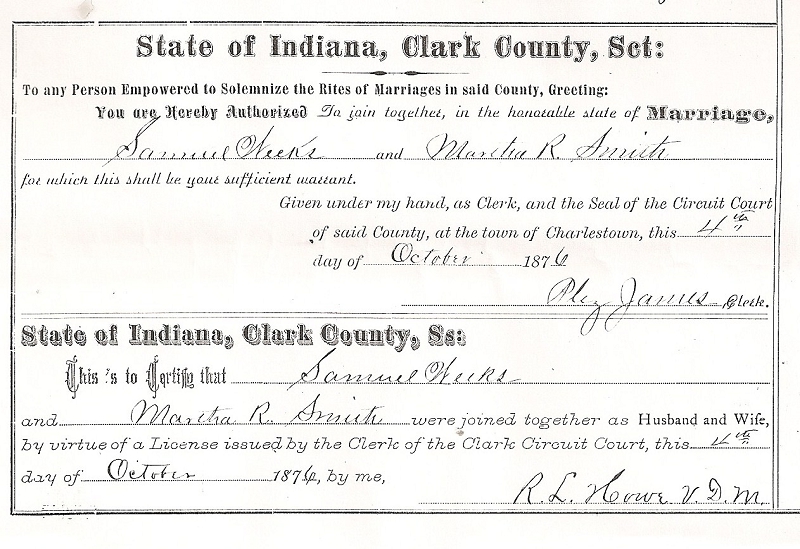 State of Indiana, Clark County, Sct:
To any Person Empowered to Solemnize the Rites of Marriages in said County, Greeting:
You are Hereby Authorized To  join together, in the honorable state of Marriage,
Samuel Weeks and Martha R. Smith
for which this shall be your sufficient warrant.
Given under my hand, as Clerk, and the Seal of the Circuit Court of said County, at the town of Charlestown, this 4th day of October 1876
Alez? James, Clerk
State of Indiana, Clark County, SS:
This is to satisfy that Samuel Weeks and Martha R. Smith were joined together as Husband and Wife, by virtue of a License issued by the Clerk of the Clark Circuit Court, this 4th day of October 1876, by me
R.L. Howe, VDM