That feeling you get when you finally see a picture of an ancestor you've been working on for years and years (around 14) is absolutely priceless.  Putting a face to the name you've been researching is so rewarding.  It makes that ancestor so much more real (at least in my opinion).  I can immediately relate to them more.  I am more interested in learning their story.
I have a distant cousin who sent me these pictures this past month.  I am so thankful and am looking forward to sharing them with the rest of my family.
These pictures are of James Patrick Thornton (1824-1887), my 3rd great-grandfather.  He came to the U.S. (first to Illinois and then Nebraska) from Ireland.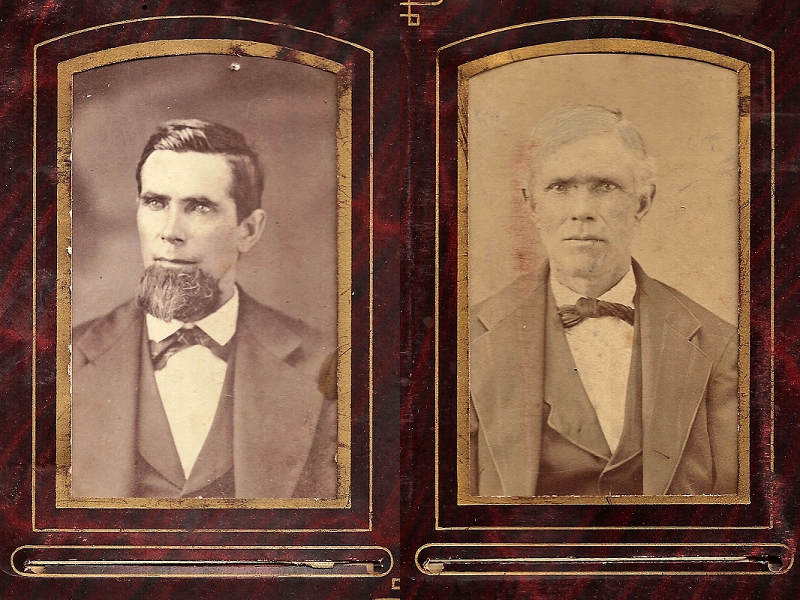 These photos were scanned from an album in my cousin's possession.  The album has a stamp that says "Patent June 6, 1882" in it.