James Patrick Thornton was my 3rd great-grandfather.  He was born in Ireland in 1824 and died in Hubbard, Nebraska in 1887.
He is buried the small Hubbard Cemetery on a hill in Hubbard, NE.  He was the first person buried there.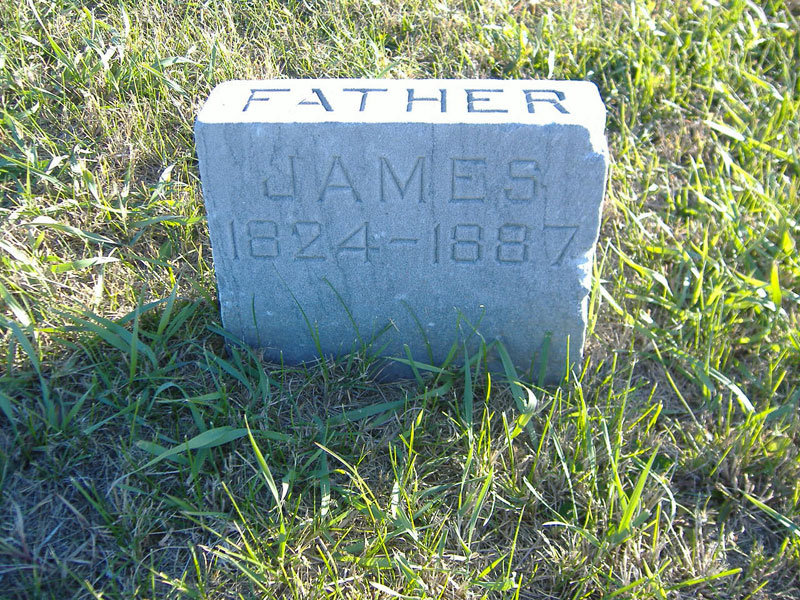 For some reason, I can't find the picture of his other gravestone, in the middle of the above on and his wife's.  Instead, I will include this rubbing.  As you can see, he was born in Rassan, Parish of Creggan, County Louth, Ireland on 2 Feb 1824.