I just got a death certificate in the mail – always a happy day for me.  My husband thinks I'm morbid, but that's okay. 🙂
This is the first time I've ever ordered an English death certificate before and I was excited with what information it contained.
Thomas Pusey (Pewsey) died on 18 May 1850 in Hawkhurst, Kent, England at 81 yrs of age.  He was my husband's 4th great-grandfather.
I had previously found him in the census in Hawkhurst, so I already knew that was where he lived.  I also knew that he was a carpenter.  His wife, Ann Pusey (Pewsey) was present at his death. I believe it says that he died of disease of the prostate glands.  Then it says gravel (I'm assuming a kidney stone).  I'm not quite sure what it is saying under that – can anyone decipher it?  Something was crossed out.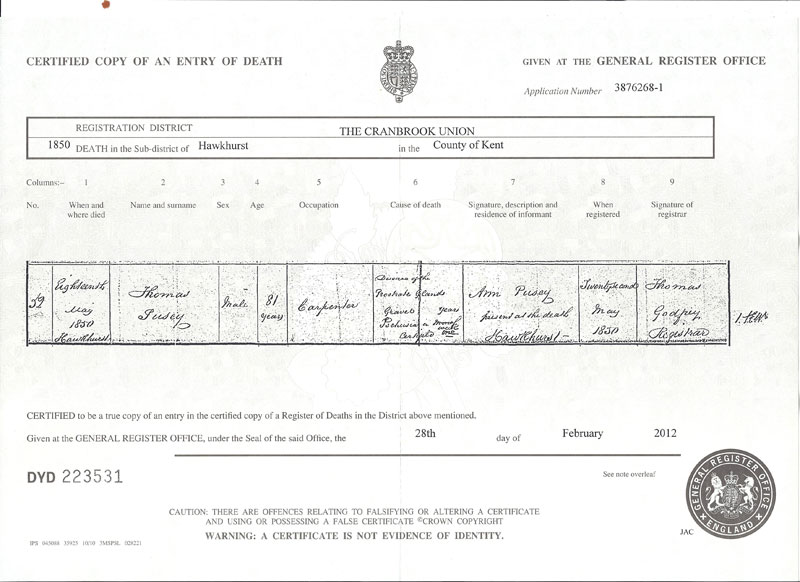 I've been very happy with the www.findmypast.co.uk website.  I was easily able to find this certificate in the index and then order it.  The service from the General Register Office was very quick also!!