I promise that I"m not trying to make all of you non-Swede researchers jealous.
But I had to show you what a Swedish household register looks like.  They are really amazing.  Really.
The household registers changed formats over the years, but I'll show you a couple from my own personal research, just so you can get an idea of what kind of information they showed.
First, here is a family in 1789:  Yes, in 1789 they listed everyone in the household, each year!!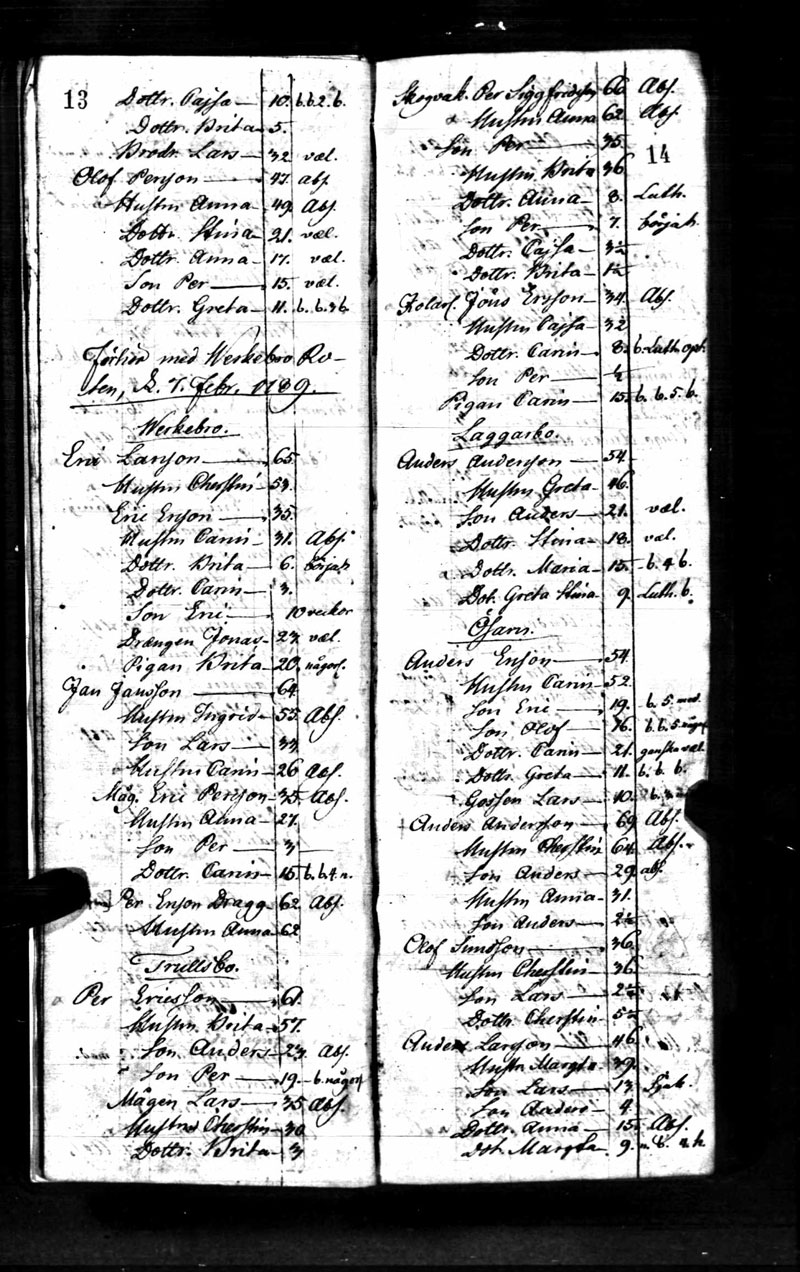 And in1831-1835.  It lists their full birth dates.  When they moved in or out of the parish (and where to/from).  And their occupation among other things.  Also, if they died, then it usually gives the death date.  Isn't it wonderful??