I always love looking at my ancestor's probate records and seeing what they owned. I feel like it's a little window into their life.
Sophia (Ross) Pottgen was my 4th great-grandmother. She died in Alton, Illinois in 1877.
Besides some real estate, this is the list of her property: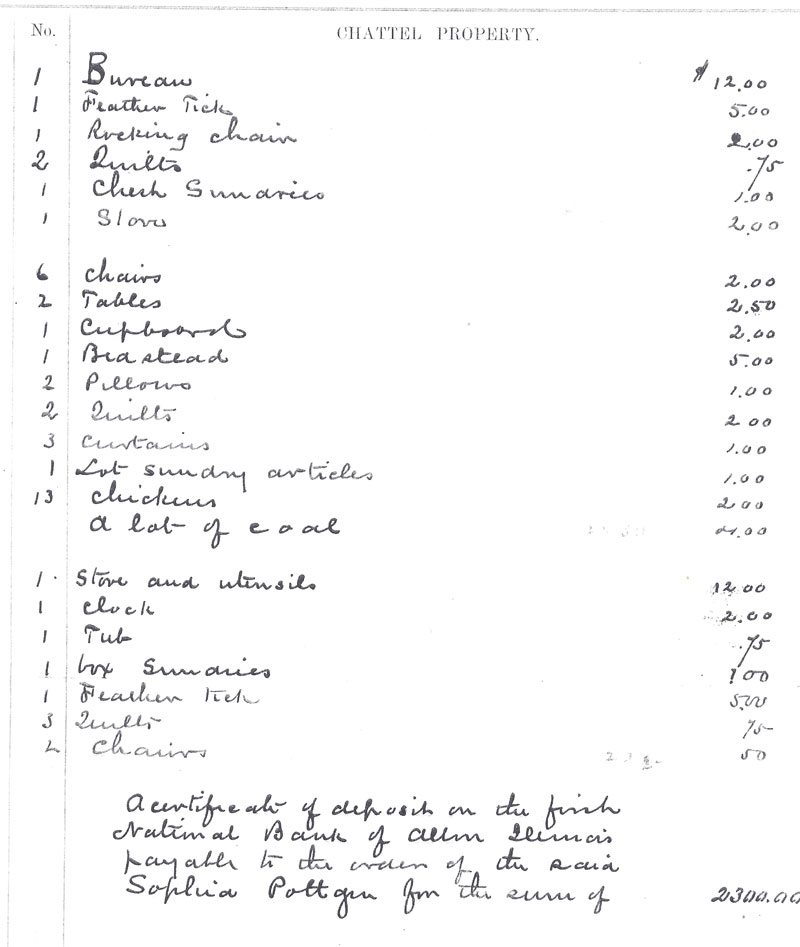 Oh, what I wouldn't give for her rocking chair or one of those quilts!!  It always makes me wonder what line some of these family heirlooms may have passed down.  It obviously wasn't mine!!