This is the only picture I have of my grandmother's brother – Gueldon Leroy Edwards (1921-1946). It's actually a bad copy of a picture, I apologize for the quality.
Gueldon or "Bub" as he was known died at the young age of 25.  The doctor used forceps when he was born and this harmed him somehow – but I'm not sure of the details.  I believe he died after an operation.
I will have to ask my family members some more information about him – and see if they have any more pictures.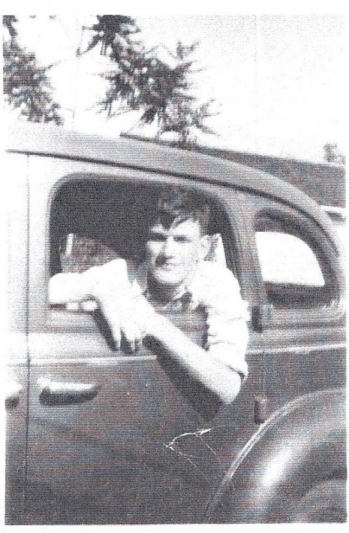 His nickname was "Bub" and my dad called my brother this when he was a kid.