I am sure that this isn't the most confusing land division out there, but it's the most difficult one that I've come across in my 12 yrs of research.  It's from the estate of my 5th great-grandfather, Charles Clark Moorman.  He died in Bedford County, Virginia in 1803.  His land was divided into little pieces after his death.  This document was dated 1811.
Just look at this drawing of the land….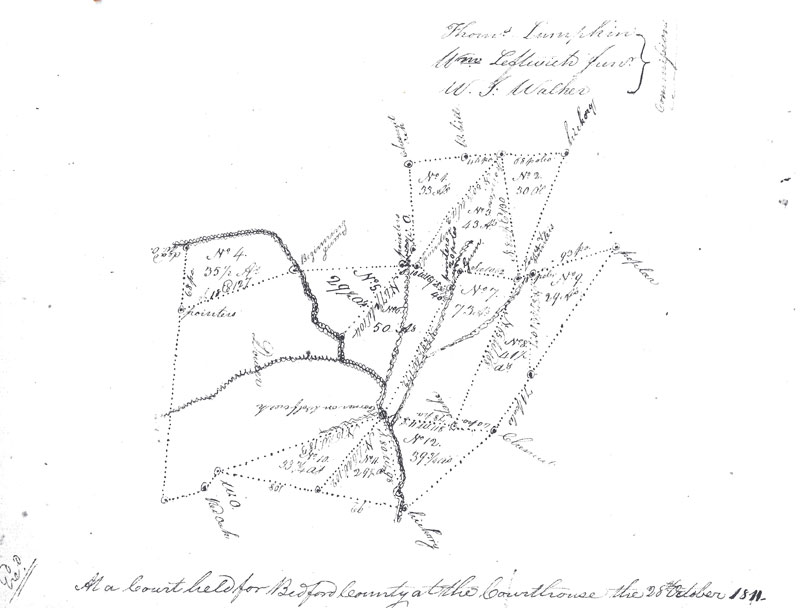 This is my transcription project for this month – and it's probably going to take me all month.  There is a description of the division of each individual piece of land and who it goes to – 2 pages worth. I think I need to brush up on my land records terminology!!
I understand the poles and the different types of trees that are used as boundary lines.  The question I have for you readers – because I know that some of you are way more experienced than I am – is what do "pointers" mean?  Is this different than a "stake".  What exactly are pointers?  Thanks for your help!
After Ginger's comment, I decided to add the text of this land division also so that you can see what I mean by "pointers".  I haven't transcribed it yet.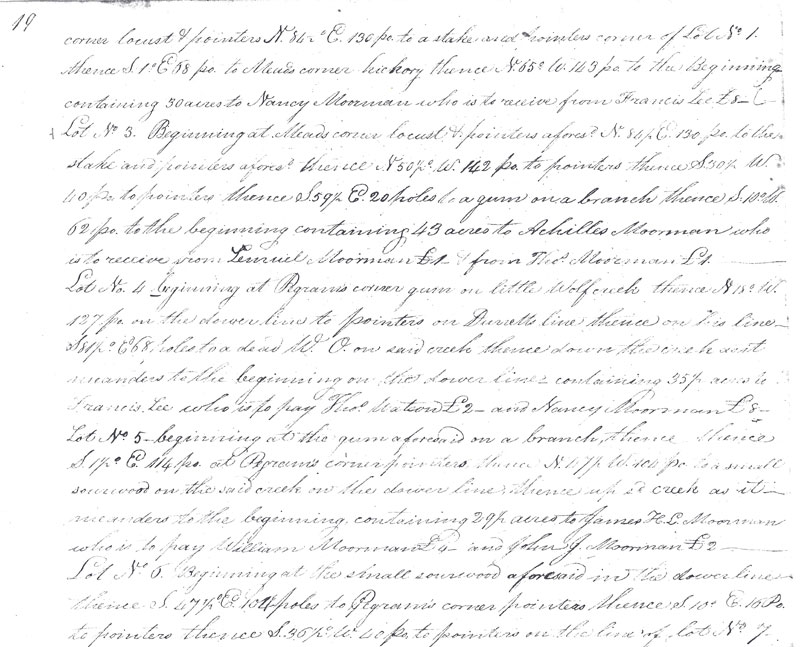 The above map was right here in the document.