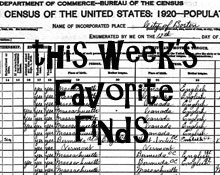 I always love the New Year.  New beginnings.  A fresh start.  Out with the old.
And while I didn't set any resolutions, I did make some goals.  I already posted my genealogy goals here.
I have a few personal ones too – one of which is to participate in the Bataan Memorial Death March this coming March at White Sands, NM.  I'm not doing the full march of 26.2 miles – I just don't have enough time to get myself into that kind of shape.  I am, however, doing the "honorary" march of 15.2 miles.  Still not a walk in the park, but I think it will be doable for me.
So, what am I doing when I have a free moment now?  Walking and walking.
If there is someway to do genealogy research while out on the walking path, I'd like to hear it!  I have some podcasts on my iPod that I can listen to, but I think that's about as far as I can get with that.
The plus is that when I get home from walking 6 or 8 miles, I just want to sit on the couch for a while.  And while I'm sitting on my couch I CAN do genealogy.  So, maybe I'll have some extra time for it after all! 🙂
I'm interested in hearing if any of you have every done the Bataan Memorial March before.  Or even more if you have a relative that was in the actual Bataan Death March!!
And on to this week's favorite finds.
And, as always, a few pictures from this past week…
We went on a hike to Aztec Caves in the Franklin Mountains State Park here in El Paso.  It was only 1.5 miles round trip, but with 5 kids, a steep incline, and a bunch of icy spots near the top of the path, it felt like much farther!  And I"m telling you – going down was SOOOO much harder than going up.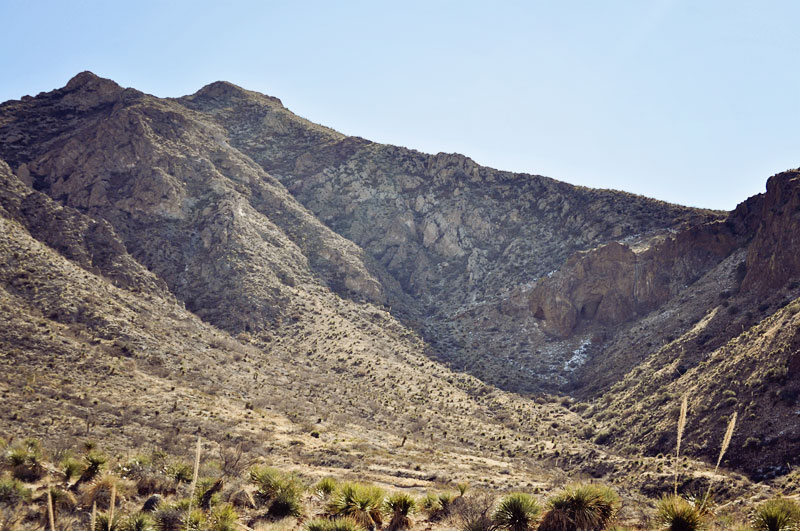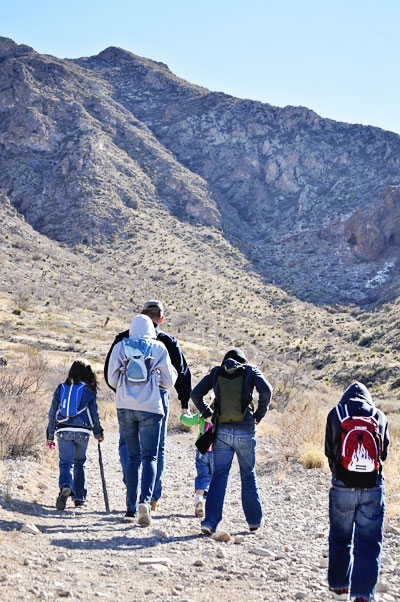 We made it though!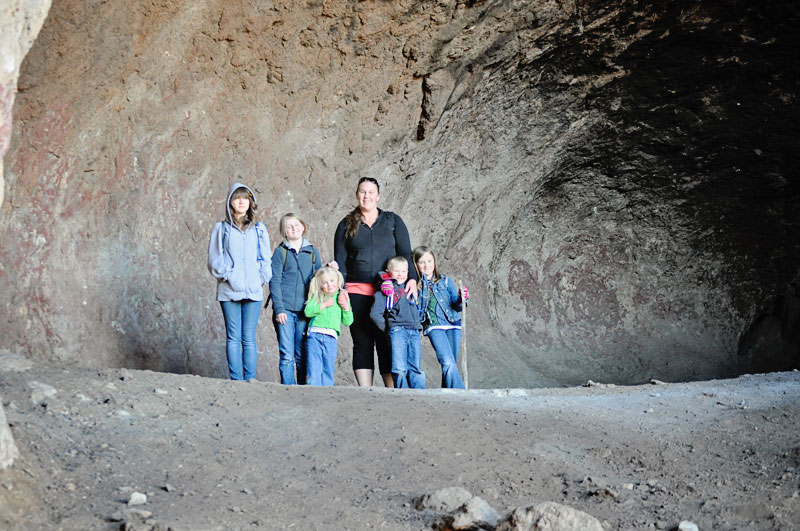 And if you want to know the story behind this bizarre photo, you'll have to read this post on my other blog. 🙂