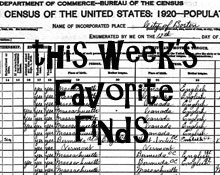 I hope that everyone had a very merry Christmas and got to spend a lot of quality time with their families.  I've enjoyed having my husband at home and taking a break from homeschooling the kids.  Today we're heading to White Sands – and we're going to do some sand sledding!!  Doesn't it sound like fun?  I really miss the beach, so I'm going to pretend that there is water just past one of the sand dunes.

Here are my favorite finds from this week:
And a few pictures from this past week.  We had a White Christmas Eve here in El Paso and then the day after Christmas we had a nice comfortable day at the zoo.  Crazy weather.