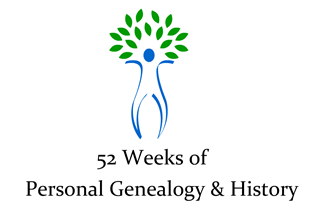 Thank you Amy Coffin for this great series of blogging prompts!!
Week 39: Least Favorite Foods. What was your least favorite food from your childhood? Did your parents make you eat it anyway? Do you still dislike the same food today? How have your tastes changed since your youth?
I didn't consider myself picky, but maybe I was!
There is quite a long list of things that I wouldn't eat when I was a kid. Here are a few of them:
Mushrooms: I was abused my mushrooms as a child. 🙂  That's a bit of a stretch, but close to the truth.  I never liked mushrooms in the first place – they are a FUNGI for goodness sakes.  My dad used to take me out into the woods behind our home, looking for Pines and Chantrelles.  One time (for some very strange reason) he decided to dry some of them.  They were sitting in a plastic container and he opened it near my face one day.  I still shiver at the thought of that smell.  I'm not quite as anti-mushroom as I used to be.  I can eat them on pizza or in spaghetti.  I'd rather not though.
Mayonnaise (or anything that may have touched mayonnaise): I had a real, definite aversion to this condiment.  It couldn't be on my sandwiches (I opted for mustard) and I wouldn't even eat anything that had mayo in it.  That means I spent my entire childhood passing by the potato and pasta salads.  What on earth was wrong with me?While I still don't like it gloppy, I definitely eat it.
Pies : How un-American of me!  I never ate pies, unless they were the chocolate-pudding variety.  My aunt would always make a counter full of mouth-watering pies at Thanksgiving and Christmas and I would never eat a single piece.  I am happy to report that my taste buds have definitely changed and pies are on the menu.
Fish and any other sort of seafood: This one is a little surprising, because I actually grew up on an island.  The nearest town has an annual Oysterfest, which I always avoided.  Celebrating oysters appalls me.  We had to sing "The Geoduck Song" in elementary school music class. I can eat fish now, if it's not on the bone – but I still don't eat oysters, clams, shrimp, lobster, crab or any other sea creature. 🙂
Liver Thankfully my parents never fixed this dish, but I did choke it down at other people's houses a few times.  It will never enter my house.
Pickled Pigs Feet: Why would this even be on the list, you might ask?  It should not even be defined as a food, yet for some reason beyond my comprehension my grandmother enjoyed eating these.
Cottage Cheese: I remember being at a friend's house once and her mom made us a snack – it was a plate of cottage cheese with a vegetable face.  I was horrified, because I hated cottage cheese.  My mom taught me good manners though and I ate it anyway.  I still don't get near it.