Here is the second installment of Genea-Comics from my daughter, Ellie.  I have come up with most of the ideas and she tweaks them and puts them to paper  – because I draw stick people.  I guess she's lucky that she got her father's artistic genes!
Yet another way that we genealogists can get some more exercise. (And we all know that we need it!)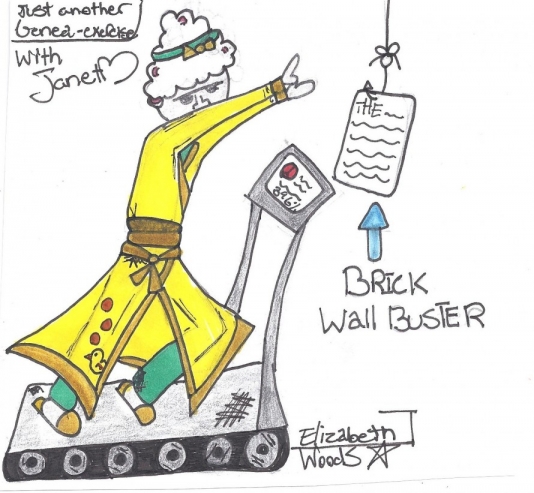 I'd be running miles and miles to break through some of my brick walls!!  I'd be a marathon-running fool if I knew that the names of John Robertson's parents were waiting at the end of the race.
By the way, I think it's so funny that Ellie has decided to dress her genealogist "Janet" in a robe and slippers.  What does that say about what I look like while I'm doing research at home??