Lillian Cossaboon was my husband's great grandmother.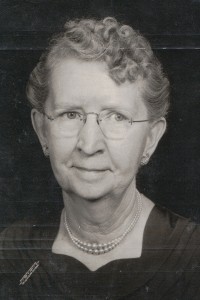 Dated 3 Sep 1968 in the Wyoming County Times, Warsaw, NY.
FORMER RESIDENT DIES
Mrs. Lillian Cossaboon, of 40 Inwood Pl., Buffalo, died Friday, (Aug. 23, 1968) in a Buffalo hospital.  She had been in frail health for some time.
Mrs. Cossaboon had formerly lived in Silver Springs, when her late husband, Rev. Nicholas V. Cossaboon, was pastor of the Silver Springs Methodist Church.  She spent her summers at their Silver Lake cottage, and winters in Buffalo with her daughter, Mrs. Virginia Johnson. Because of ill health, she was not at her cottage this past summer.
She is survived by three daughters, Mrs. Pearl Dull of Arlington, Va, Miss Ruth Cossaboon of San Antonio, Tex., and Mrs. Virginia Johnson of Buffalo. Another daughter, Mrs. Helen Woods of Lockport, preceded her in death; also 4 grandchildren and 12 great-grandchildren.