This is the 5th/6th grade class at Monitor School in Monitor, WA, dated 1928.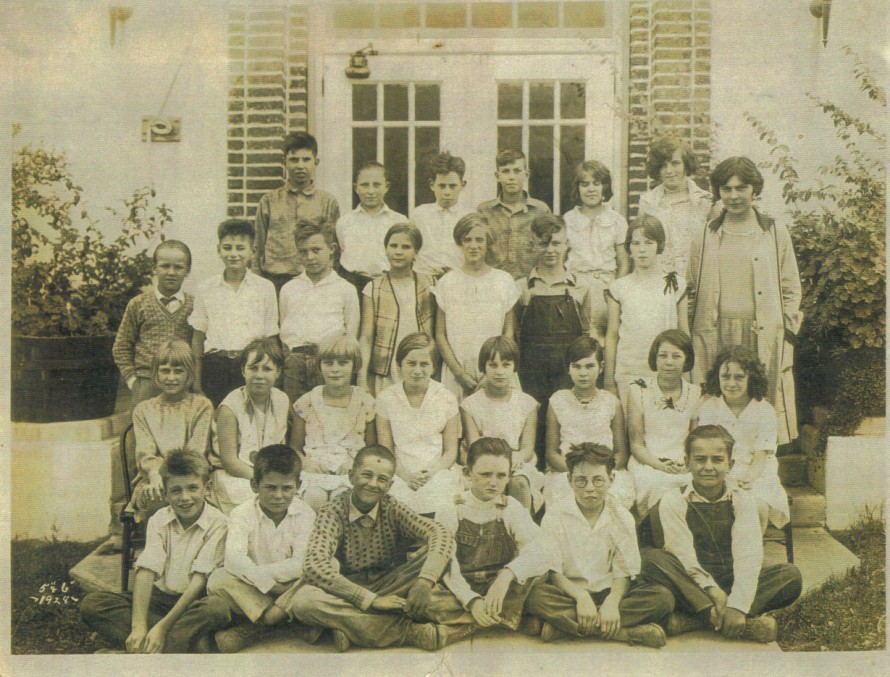 My grandpa, Donald Sanchez, is the boy on the second row down, far left.  He looks so much like my brother David at that age, I can't believe it! He must have been around 10 in this picture.
I'm not quite sure how long my grandpa's family lived in the Monitor area, but I don't think that it was very long.  They had moved from Minnesota and ended up moving on to Western Washington, where my grandpa spent the rest of his life.