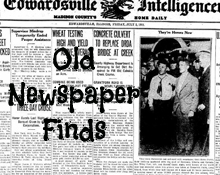 One of my favorite parts of research is searching through old papers for obituaries.  I often get sidetracked by all of the old ads and articles.
Some things never change.  We've always had ridiculous ads for medicines and cure-alls.
This one cracks me up.  I love how they make the leap from mail carriers flying to their medicine. Hmm.