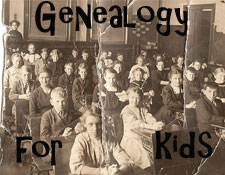 Here is another notebooking page for kids – this one is "Jobs of My Ancestors". You can download it in Word or PDF for your personal use.
I'm sure that everyone will have "farmer" on this page somewhere!
My kids' ancestors had some interesting jobs too though – glassblower, minister, blacksmith, printer, soldier, etc.
My daughter Katie filled this one out as an example…