Andrew Agee was my great-great grandfather Ari Agee's brother. He moved to Iowa before Ari and I'm assuming that the reason Ari moved to neighboring Ringgold County was because of his brother.
I really know very little about his family. When I was driving through Iowa last month, I decided to make a slight detour and try to find Andrew's gravestone. Even though it was in another county, it was actually very close to where Ari and his family lived.
Here is the gravestone of Andrew Agee (1851-1928) and his wife Mary(1856-1921).   They were buried in Rose Hill Cemetery in Blockton, Taylor County, Iowa.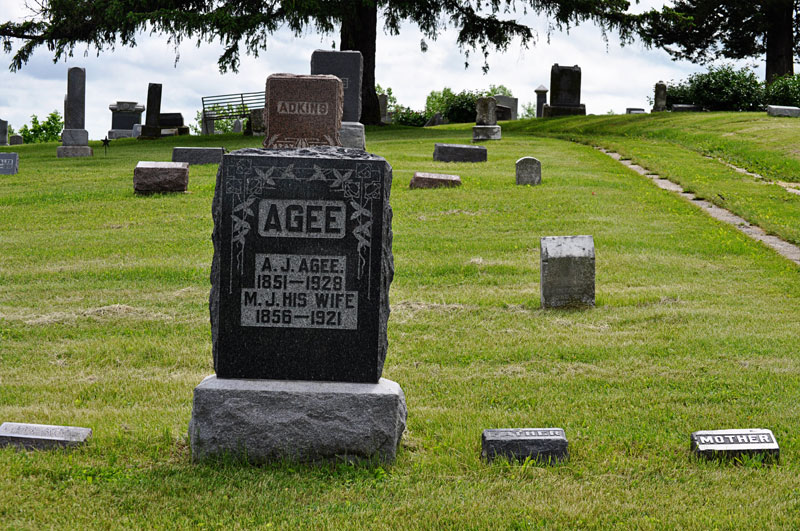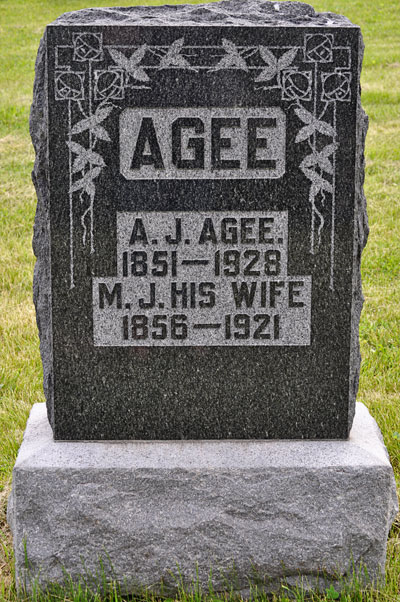 The only other Agee gravestone I saw nearby was that of their daughter, Eva Agee Lindenmeyer (1879-1958).