I'm weird, I know it. This just proves it.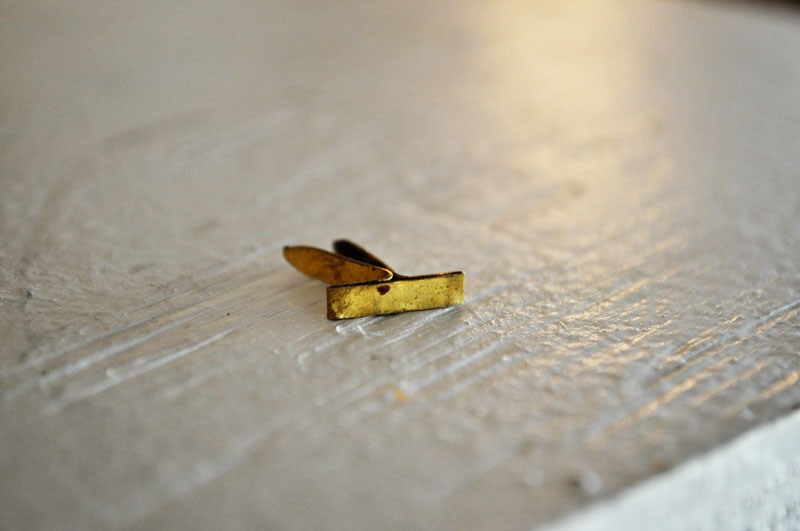 While I was in Iowa last month, I had my 4th great-grandfather's probate records copied at the local courthouse.
His papers were held together by this very old brad. The lady took it out and said she wasn't going to put it back in, she'd just fold them back up instead. I grabbed the brad, because it had been on his records since his death in 1879. That's a 132 year old brad.
Have you ever saved something that was kind of strange? Please tell me I'm not the only one.