My Sanchez-Tereso ancestors lived in an area of Keokuk County, Iowa,  called Hedrick.
The town motto, which welcomes you from the main road, says "Where Friends Meet".  That may be true, but there sure aren't many of them!  It is a small town, with about 800 people living there.  My great-great grandparents lived on a farm just north of town – from the 1860's until she died in 1918.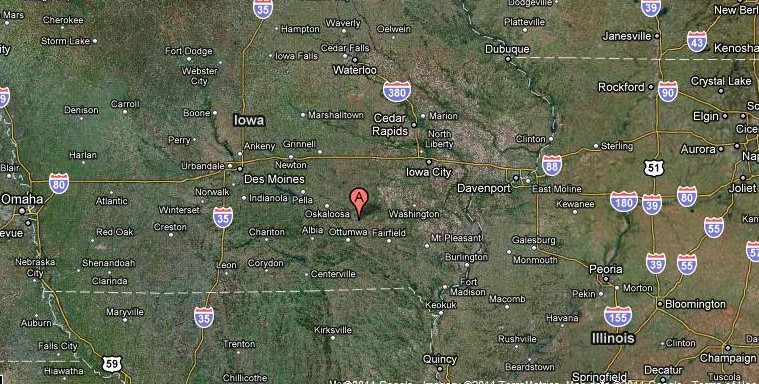 It was never a very large town, but it had a quaint downtown with gorgeous old buildings.  I saw pictures of parades going down main street from late in the 1890's.
We drove through town last week, looking for the cemetery where they were buried.
The downtown is now like a ghost town.  The old buildings are still standing, but they are boarded up and neglected.  There are weeds growing through the sidewalks.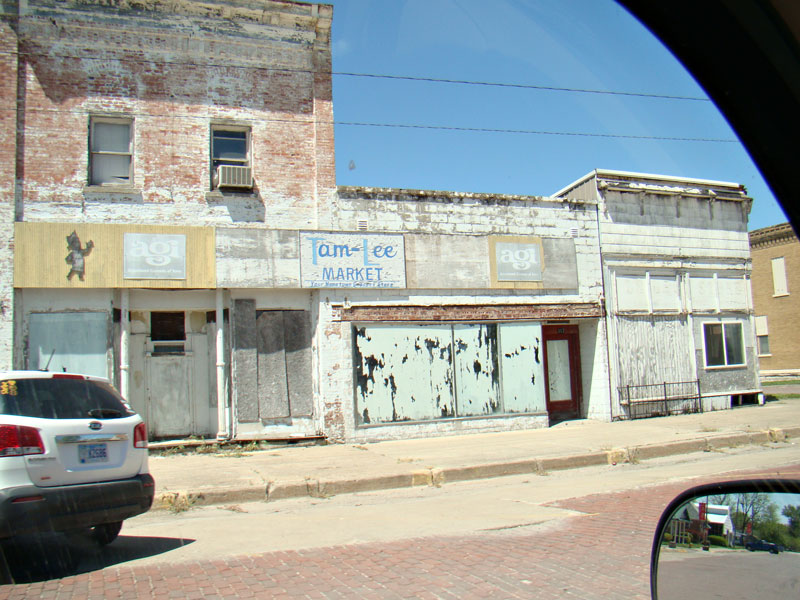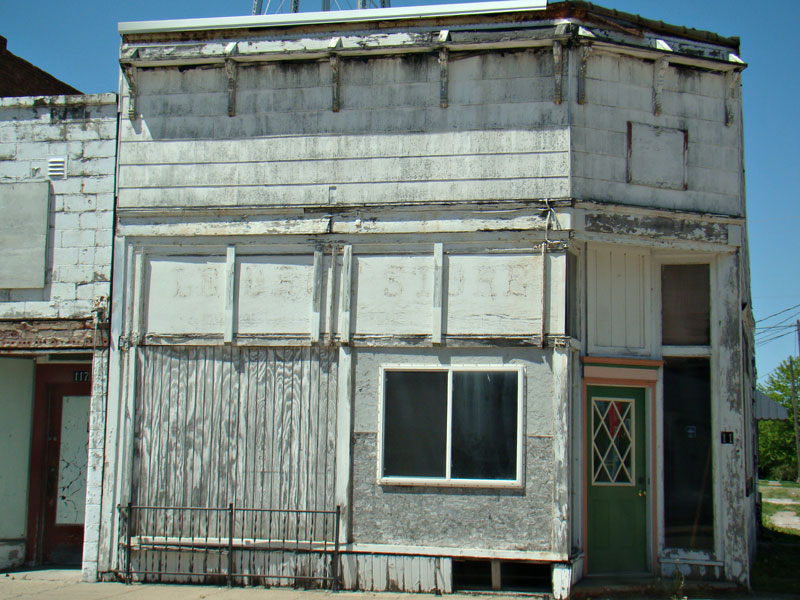 The farms in the area seem to be thriving, but I think that everyone drives to the larger towns to shop and do business.
There are people living in the town.  The post office is open, as is the city hall.  The lady at city hall was really nice and helped me find the cemetery I was looking for. 🙂
It just makes me so sad to see a town in such a state of decay.  I would love to see someone invest in restoring the old buildings down main street – much the way they do in Savannah, GA.  It would be such a quaint town!
Did any of your ancestors live in what has now become a "ghost town"?