I just wanted you all to know that I'm visiting family in Kansas right now and don't have access to high-speed internet. I might be scarce this week.
I'm using my wireless card, but the cell service out here is almost nonexistent.  I am not going to be able to post some of the picture-heavy things I had planned (like my Shopping Through the Ages for 1900) because I can't download or upload pictures very quickly on "one bar" of my cell phone.  Heck, I feel like I'm watching paint dry when I'm trying to do something as simple as opening my email. Plus, we've been under a tornado warning (the joys of Kansas!) 🙂  I saw that I had more than a bar this evening and decided to jump on the chance to blog!
I am, however, having a great time visiting with my husband's family.  I celebrated my baby's 3rd birthday yesterday (time is flying!).  My husband has a birthday this weekend also, so we're really enjoying our family time.
Here are some of the flowers at his grandma's house after one of our many rainstorms this week.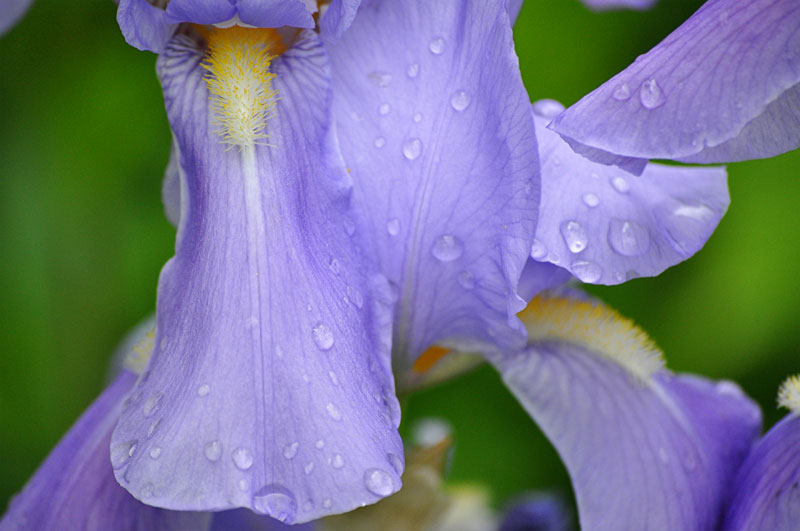 I interviewed his 96 year old grandma today and was able to record her (something I have always forgot to do in the past).  I'm hoping to get a chance to ask her a few more questions this week.  She is still so spunky. I will be posting her birth story in the next week or two.  It is so cool!!
I have plans to visit a local farm cemetery and take pictures. My husband's ancestors are buried there.  They were amongst the first settlers in Douglas county, Kansas in 1854.
I have also talked Andy into making a quick trip up to Mt Ayr, Iowa for the day.  I skipped it on the way down, because I was missing my kids a lot and I really didn't want to do another night in a hotel.  He's agreed to go with me and I think it will be a fun trip – as long as the weather cooperates with us!  Don't I have a great husband??
And if you didn't get a chance to listen to GeneaBloggers radio last night, Ellie and I got to talk with Myrt!  It was very exciting. 🙂