This is the "Pewsey Salt Dish" which was given to us by my mother-in-law.
It belonged to someone in the Pewsey family – perhaps Rosanna Jeanette Pewsey Hollingsworth.  She was born in Canada in 1851.  Both of her parents, David Charles Pewsey and Alpharetta Althier Harmer were originally from England.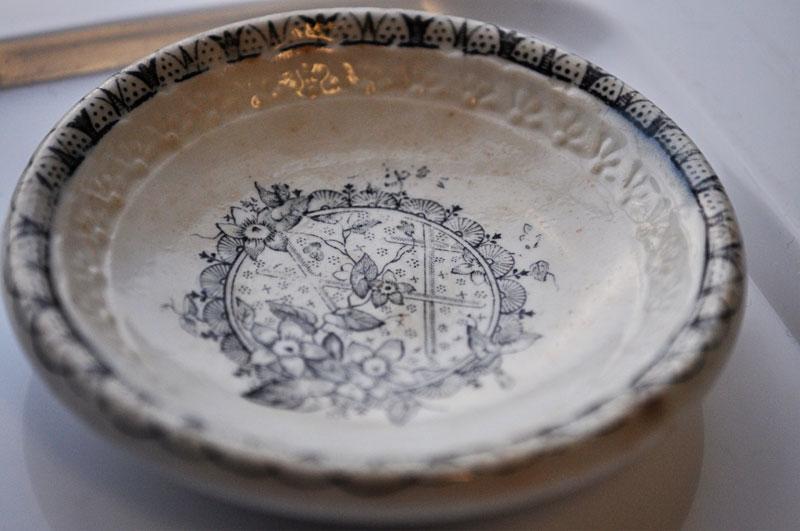 It is fairly small. Of course, I have nothing to compare it to.  I don't own a "salt dish" in my own tableware set.  Do you?
Apparently, these were used before people had salt and pepper shakers.  You could take a pinch of salt from the dish.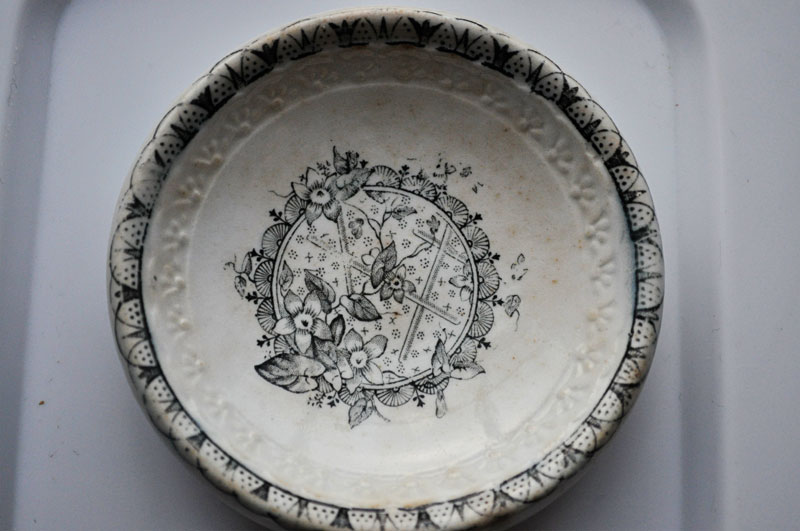 I love the raised pattern just inside the rim.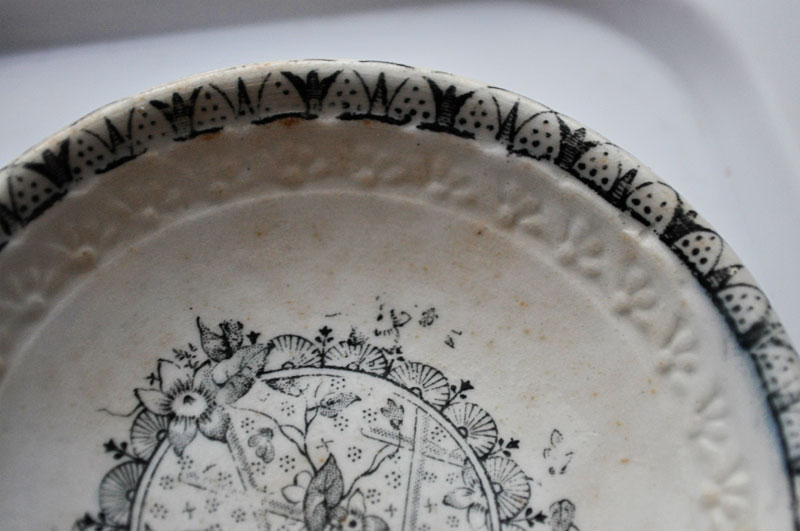 I had originally thought that this piece may have been brought with the Pewsey family from England.  After doing some research, I realize that could not be true.
It was made by Johnson Brothers in England.  From what information I could find online, this company began in 1882.  The Pewseys left England in 1843.  David died in 1887 and Alpharetta in 1891.  It still may have belonged to them.

I did some more sleuthing on Replacements.com and Ebay.  I found that the pattern is called "Lace"  You will notice the name above the Johnson Bros stamp.  It appears that there is a newer pattern which is also called Lace, and so (Older) seems to be added to the description for this above pattern.
I couldn't seem to figure out when this was produced though.  Are you a china expert?  Any ideas?