I know that many people belong to national or regional societies, but do you belong to your local genealogical society?
I've enjoyed reading everyone's opinions on them around the blogosphere.  Are they a thing of the past?  Are they still relevant?
I think that the quality of the society varies so widely from place to place, that it's hard to make a blanket statement about them.
We move a lot and I tend to join them wherever we are living.  It gets me plugged in to the local genealogical community.  I like to hear the various speakers and meet with other genealogy nerds like myself.
Last week at our local society, Barry Sheehy and Vaughnette Goode-Walker came in to speak about their book, Savannah Immortal City.  It was a very interesting presentation and made me want to take a closer look the next time I'm walking through town.
I bought a copy and had it autographed. 🙂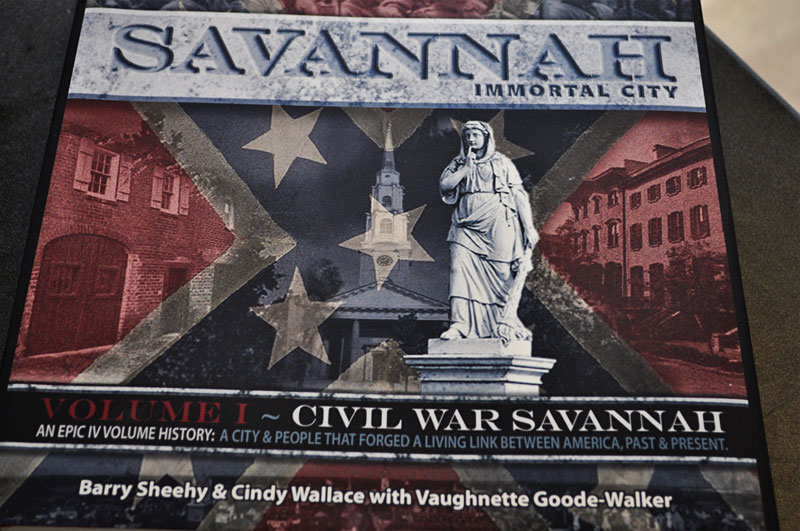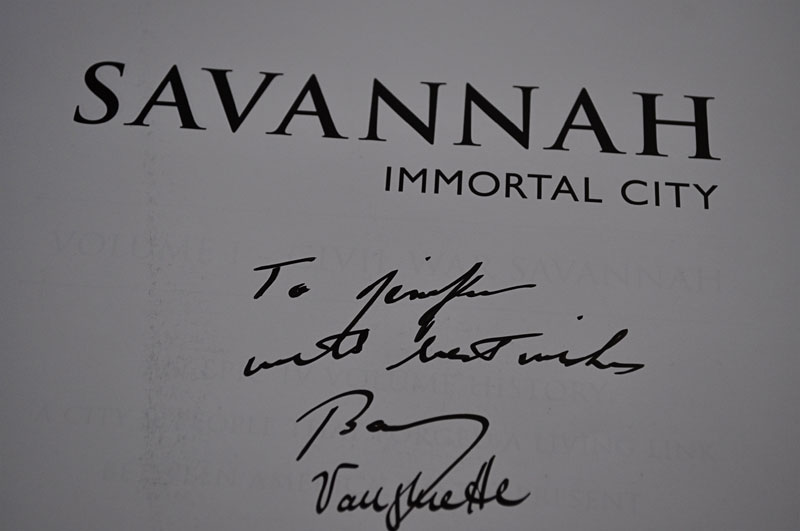 Savannah is a city rich in history.  If you've ever walked through downtown, then you know what I'm talking about. An incredible amount of the antebellum architecture is preserved here.  You feel like you're stepping back in time.
I love learning about the local history of wherever we're living, even if I don't have any ancestors that walked these streets. I hope that I find an active society when we move to El Paso this June.
Are you a member of your local society?  Why or why not?