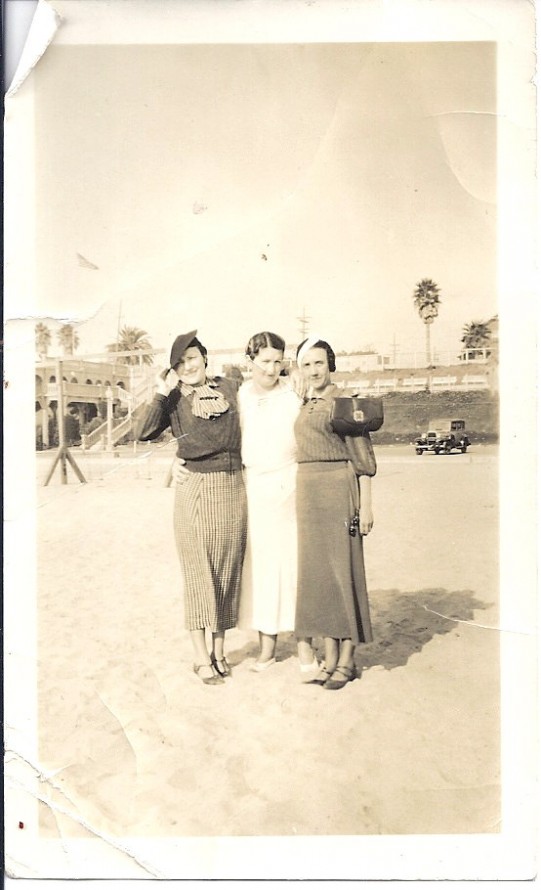 Since I'm enjoying the beach this week while I'm on vacation in Florida, I thought I'd post a picture of others enjoying time in the sand.  They don't look like they're dressed for sunbathing though, do they?  I don't think I'd be very comfortable dressed like that at the beach.  They must have simply gotten out for a picture. Sand in the shoes, how annoying.
I really have no information on this picture at all.  No idea who these women are, when this was taken (maybe in the 30's), and what beach they might be at.  I see palm trees though and it looks like they were having a fun trip together! 🙂
This picture was amongst my Grandpa Don's collection.  I am guessing that the woman on the right might possibly be one of his sisters.   Complete guess of course.  Do any of you recognize this beach?