My cousin, Wendy, from Shaking Leaves, found our ancestors on the 1874 Plat Map of Steady Run Township, Keokuk County, Iowa.  The Milton Price Brittain family was living right near the township border.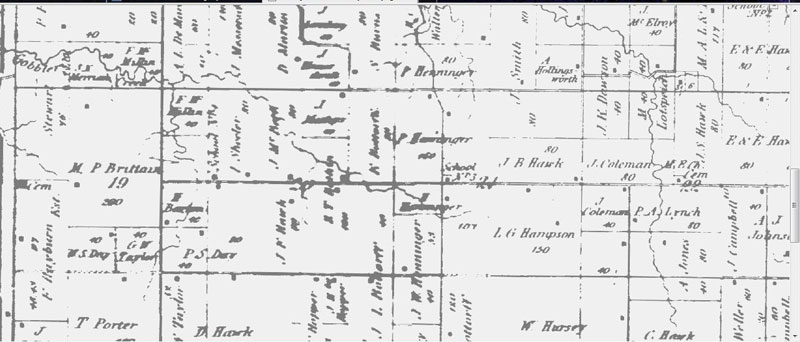 I then looked further on the map of the neighboring township of Benton to see where Milton's daughter and her husband, Jacob Frederick Sanchez-Tereso were living.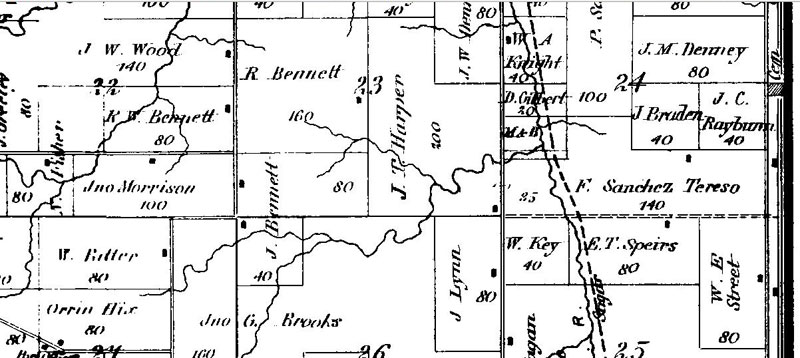 When you put the two township maps together, the two families were living very close to each other.
I love maps.  Seeing where my ancestors lived - and who their neighbors were.  Things start to make a bit more sense.
I searched further, and found the Sanchez family in the 1861 map.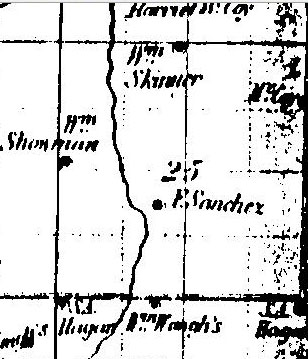 The difference in detail between the two is huge.  The earlier version doesn't  have boundary lines, simply names and points.  It's still helpful in placing him on the map though.
I really wish that more of these maps were available online, because they are so helpful!!