This is a photo of Roselie Melissa Hollingsworth (1890-1973).  She was my husband's great grandmother, and was married to Clyde Cleveland Davidson (1888-1971).  They are both buried in Tonganoxie, Leavenworth, Kansas.
Doesn't she look lovely?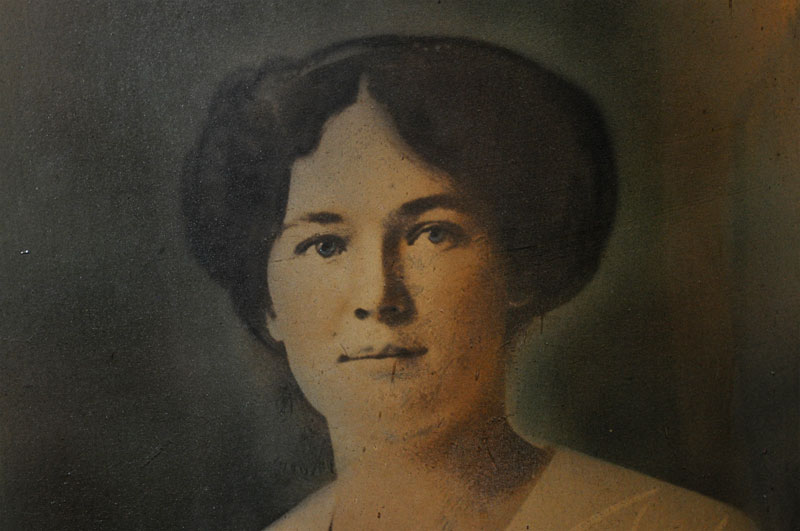 The picture is in the possession of my husband's grandmother.  It is quite large and in a beautiful old frame.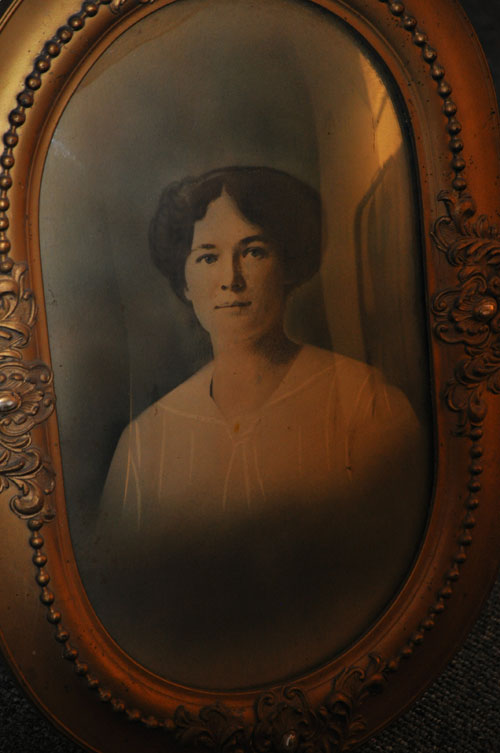 I took these pictures while we were visiting Kansas this past October.  It looks like it belongs in a "hall of ancestors" doesn't it?