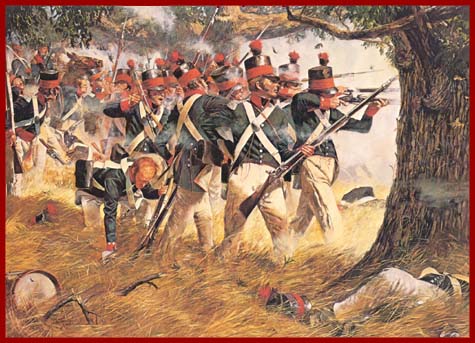 (Photo Credit: www.teachingamericanhistorymd.net)
My kids studied the War of 1812 this past week as part of our homeschool. It inspired me to do some researching on how my ancestors were affected by this war.
My 4th great-grandfather, John Glass is rumored to have served during the War of 1812. I have seen him listed as "Captain John Glass" in a county history. He fits the right age for having served -he was married in 1806 in Halifax County, VA and died in 1840.
Searching through Ancestry's War of 1812 records though, the many men I found named John Glass were all privates. I didn't find a single Captain.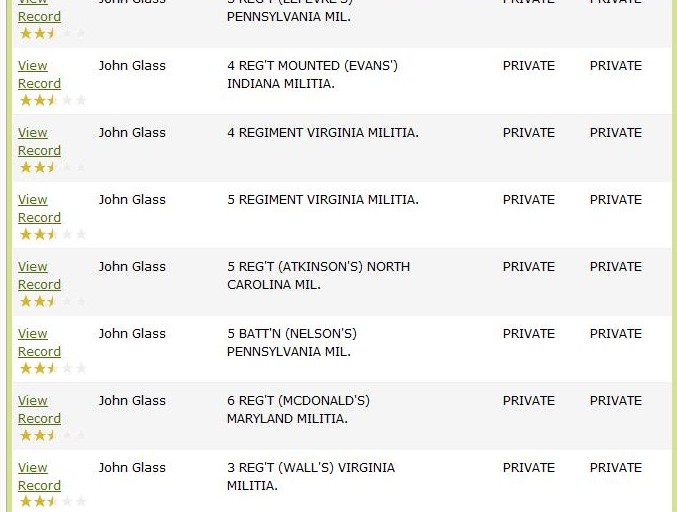 I have absolutely nothing against enlisted men.  I am the proud wife of an Army sergeant and I would be equally proud to have an ancestor who enlisted during the War of 1812.
But I want the truth – whatever it may be.  Was he an officer?  If he was a Captain, wouldn't he most likely have been a company commander?  There should be records of some sort to prove or disprove this, right?
At first, I was inclined to think that he must have been an officer.  I have the inventory of his estate which lists a sword and epaulette amongst this things.

I assumed that only an officer had an epaulet.
I then did some searching and found pictures of War of 1812 insignia,

I was surprised to find that some enlisted men did indeed wear epaulets.
I would love to get my hands on his military records, but I don't currently have enough info to order them.
I think that I have a lot of further research to do before I can figure this out…
P.S. Did you know that there is a National Society United States Daughters of 1812?  They have a library in Washington, D.C., but their website says that they cannot assist with genealogy or lineage research.  Darn. 🙁