One of my goals this year is to get my hands on John Edwards' Civil War pension.  I have explained the problems I've been having here and here.
I was pleasantly surprised when I received a reply from the VA today!!  They were quick, I have to say.  I thought that I was going to be waiting months upon months to even get a confirmation, but I was wrong.  I wrote to them right before Christmas, so that's a pretty quick turnaround.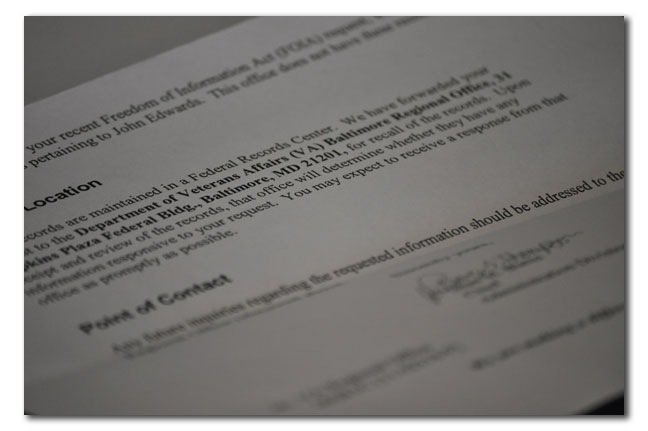 Unfortunately, they didn't have the records I was searching for.  They are (of course) housed in another facility (within the VA).  Thankfully, they forwarded my request and hopefully the next office will be as prompt as they were.
Am I beginning to see a light at the end of the tunnel?  Do his records actually exist??  Are they sitting on some back shelf in a musty, dark basement somewhere, untouched by human hands for the past 80 years?  Probably.
I just hope that the VA can unearth them for me so that I can finally read them!  After all of this time and frustration, there had better be something good in this thing! 🙂