Aren't these little guys adorable?
I "found" these when I scanned in some old negatives.  I had no idea who they were.  I passed them on to my mom, who passed them on to her older sister and she was thankfully able to identify them as their cousins – children of my grandpa's sister Lou.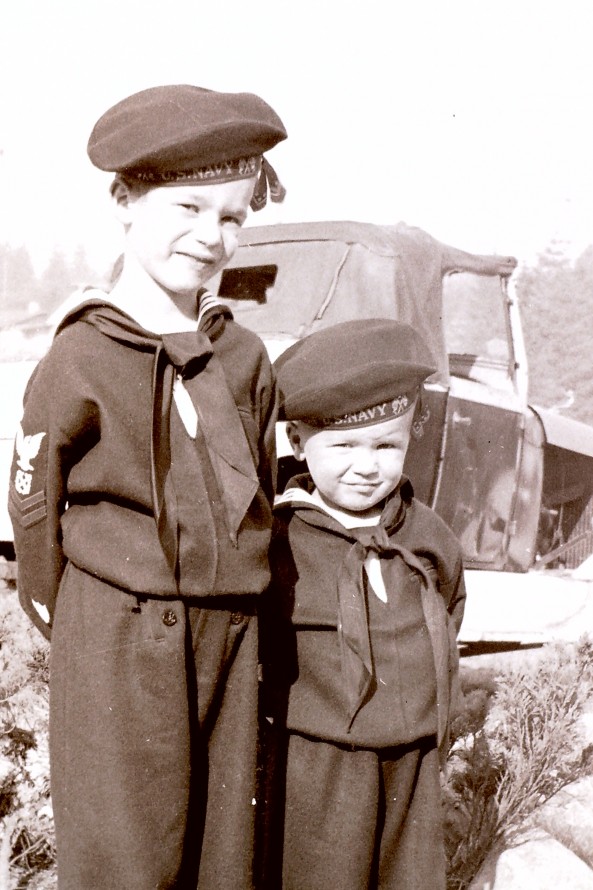 He has a mini me!  These two pictures are actually the same pic, I just couldn't scan it all in at once.  And yes, I know that I AGAIN scanned it backwards.